A beautiful, homegrown Norfolk Pine that was generously donated by a Pearl City resident, shines bright on the grounds of Honolulu Hale this Christmas season.
This past weekend, I took the family for a night out to take in the Christmas lights and decorations at Honolulu Hale and stood in awe of the giant Christmas tree that was raised in our Pearl City community and now stands tall with all the beautiful lights and trimmings for island residents to enjoy and feel the Christmas Holiday spirit.
We live in a very special place, with very special people that make a difference in our Pearl City community and elsewhere with their generosity and extension of friendship and Aloha.
It's all about our Pearl City culture that perpetuates an open and giving spirit from our early days as a community, to our present state of mind, and for many generations to come.
I would like to personally wish you, your family, and friends a very Merry Christmas and a Happy New Year!
Mahalo for being a part of our MyPearlCity.com Ohana!


MERRY CHRISTMAS!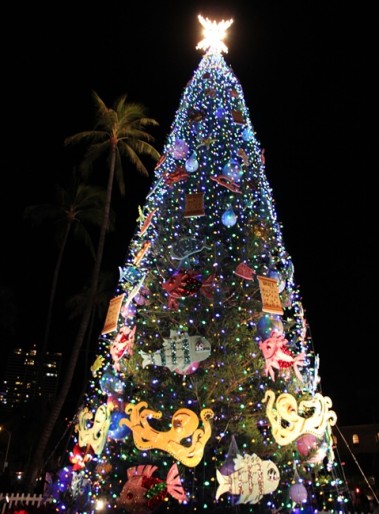 Photo by Barry Villamil | barry@mypearlcity.com
Pearl City donated Norfolk Pine standing tall at Honolulu Hale on December 21, 2013.