Pearl City said Aloha to two very special seniors, Megan Ramos and Agassi Augafa, who both played in their last regular season home game on Monday at Pearl City High School. Ramos and Augafa went out in style as the Lady Chargers defeated Waipahu 33-24 to end the regular season in OIA White Division Girls Varsity Basketball competition
Pearl City finished with a league record of 2-8 and qualified for the upcoming OIA White Division Basketball play-offs. Seniors Ramos and Augafa will get another chance to play in front of their family, friends, and fans as Pearl City (2-8) #2 West seed, will host East #3 seed Kaiser (6-4) on Wednesday, January 22.
Aloha Megan and Agassi! You will be missed, but never forgotten for your contributions to the Lady Chargers basketball program.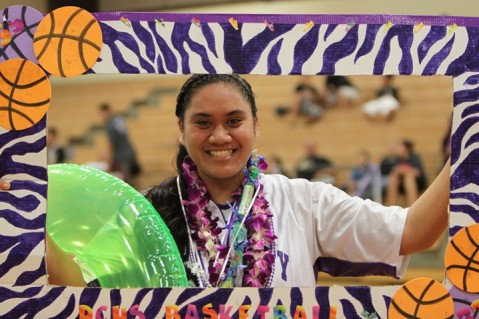 Photo by Barry Villamil | [email protected]
Agasssi has her own window to the world, along with a very bright future.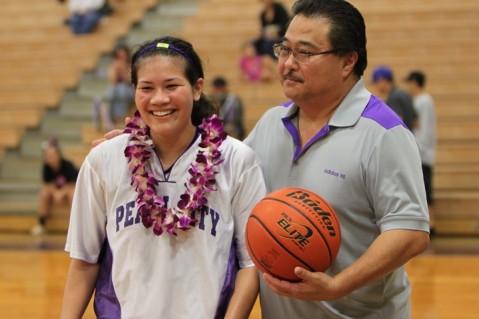 Photo by Barry Villamil | [email protected]
Megan is pictured with Lady Chargers Head Coach Miles Okamura while flashing her trademark smile!