The Pearl City Lady Chargers (2-8) finished their Oahu Interscholastic Association White Division Varsity Girls Basketball regular season with a 33-24 win over Waipahu (1-9) on Monday at Pearl City High School.
Kayelah Arakaki led Pearl City with 8 points.
Waipahu's Kuinita Donley led all scorers with 10 points.
Pearl City also said Aloha to two seniors, Megan Ramos and Agassi Augafa who both played in their last regular season home game in a Lady Charger uniform.
Pearl City also qualified for next week's OIA White Division Basketball Play-offs. Pearl City finished with a league record of 2-8 and qualified for the upcoming OIA White Division Basketball play-offs. Seniors Ramos and Augafa will get another chance to play in front of the home crowd and fans as Pearl City (2-8) #2 West seed, will host East #3 seed Kaiser (6-4) on Wednesday, January 22.
Mahalo to Lady Chargers Head Coach Miles Okamura and his assistant coaching staff for their efforts in guiding the Lady Chargers through a tough regular season with competition scheduled in both the OIA Red Western and OIA White Divisions. The girls played hard and fought hard in every ball game.
MyPearlCity.com would like to wish the Lady Chargers the best of luck in the post-season!
Go Lady Chargers!

@ Pearl City High School
Waipahu (1-9) 5 7 5 7 — 24
Pearl City (2-8) 10 7 6 10 — 33
Leading Scorers:

Waipahu – Kuinita Donley 10, Arriane-Joshua Fernandez 7, Shaina Asada, Arriane-Janine Fernandez 2, Rhica Savella 2, Alyssa Lene 1
Pearl City – Kayelah Arakaki 8, Ciera Sylva 7, Jurey Jao 5, Chiemi Trias 4, Agassi Augafa 4, Megan Ramos 2, Tianna Amorin 1, Desiree Altavale 1, Sina Sinclair 1.

3-pointers

Waipahu 1 (Arriane-Joshua Fernandez), Pearl City 1 (Ciera Sylva)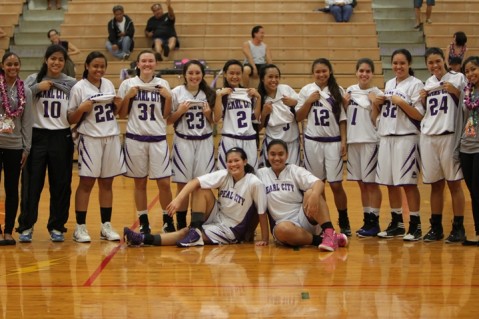 Photo by Barry Villamil | [email protected]
2013-2014 Pearl City Lady Chargers Varsity Girls Basketball Team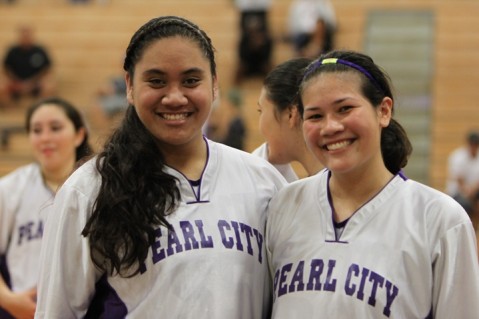 Photo by Barry Villamil | [email protected]
Aloha Agassi and Megan!
JUNIOR VARSITY
WAIPAHU 34
PEARL CITY 24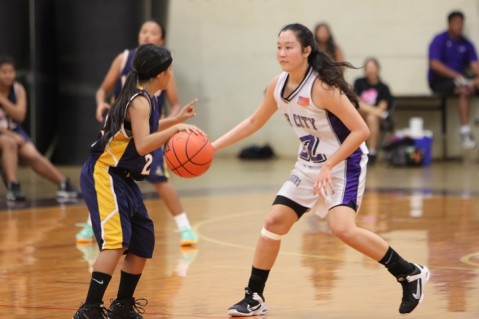 Photo by Barry Villamil | [email protected]