The Pearl City Lions Club will hold its annual Valentines Breakfast Fundraiser on Saturday, Feb. 8, 2014 at the Pearl City High School Cafeteria.
Enjoy a hearty breakfast that includes; Scrambled Eggs, Portuguese Sausage, Rice, Cornbread, Fruit, Juice, Coffee, Water.
$6.00 per breakfast plate!
The Pearl City Lions Club Valentines Breakfast Fundraiser will also include an Eyeglass Recycling Station, Country Store, and Live "Mellow" Music.
The Pearl City High School cafeteria is located at 2100 Hookiekie Street. For more information contact Lion Raymond Nii at 479-5666 or Lion Alice Kudo at 456-7278.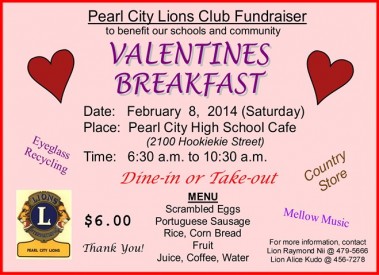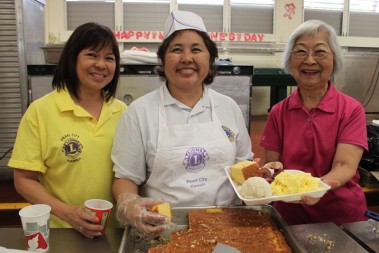 MyPearlCity.com | barry@mypearlcity.com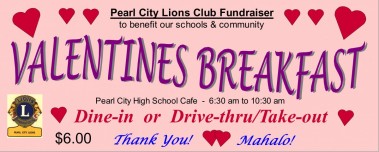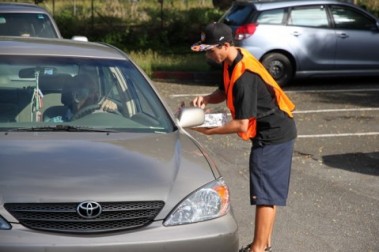 MyPearlCity.com | barry@mypearlcity.com