Elected officials representing Aiea and Pearl City will host a community town hall meeting tonight at the Pearl Ridge Elementary School cafeteria to discuss traffic and transportation issues affecting our communities. The meeting is scheduled from 7:00pm to 8:30pm.
"Residents are encouraged to attend to learn about traffic and transportation projects in and around our community," Rep. K. Mark Takai (D-Aiea) said. "They can express their ideas and have their opinions heard, seriously considered, and incorporated into the action plan," Takai added.
Tonight's Aiea/Pearl City Town Hall Meeting is sponsored by Senate President Donna Mercado Kim, Senator David Ige, Representative Aaron Ling Johanson, Representative K. Mark Takai, Representative Gregg Takayama, Representative Roy Takumi, Councilmember Carol Fukunaga and Councilmember Breene Harimoto. E
Pearl Ridge Elementary School is located at 98-940 Moanalua Road, Aiea, Hi 96701.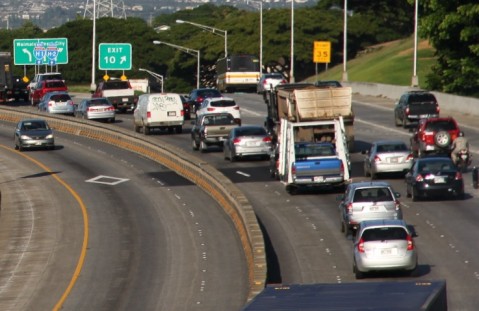 Photo by Barry Villamil | [email protected]