Updates and community events for February & March 2014:
Fraud Alert: Individuals impersonating Sheriffs
Be wary of individuals calling/e-mailing & claiming to be Sheriff Deputies serving warrants for people who did not show up for jury duty & offering to clear the warrant if people will pay for a product or service. Deputy Sheriffs will NEVER call people about warrants having to do with jury duty or solicit the purchase of anything. If you receive a suspicious call, contact the Sheriff Division of the Department of Public Safety:
808-586-1352

---
Keiki Bike Rodeo & Senior Cycling
Saturday March 15, 2014
Neal S. Blaisdell Park
Pearl Harbor Historic Trail Bike Path
(98-319 Kamehameha Hwy., Aiea)
The Keiki Bike Rodeo teaches keiki about bicycle safety.
-bikes & helmets provided
-45 minute class
-10 a.m., 11 a.m., 12 p.m. noon
The Senior Orientation & Ride teaches seniors the basics of bike handling, fit, shifting, and riding efficiently, using recumbent 3-wheeled bicycles.
-ages 55+
-2 hour class
-10 a.m.
To learn more & sign up, please visit the Hawaii Bicycling League (HBL):
---
Kupuna Power on Olelo
Tune in for the premiere segment of Kupuna Power with Senator Brickwood Galuteria featuring Dr. Wesley Lum, Director, Executive Office of Aging. The episode will begin airing on:
-channel 53
-Monday, March 3 & Thursday, March 6
-8:00 a.m.
For more information; please visit:
www.olelo.org/2014/02/24/kupuna-power/#sthash.TkxhseNv.dpuf

---
Aiea & Pearl City Road & Lane Closures
Friday, February 28
-H-1 westbound
-center (2nd from right) lane closed
-near Waipahu off-ramp to H-2 northbound (becomes left lane)
-9:30 a.m. to 2:30 p.m.
-H-1 westbound
-center (2nd from right) lane closed
-near Waipahu off-ramp to H-1 westbound (becomes right lane)
-9:30 a.m. to 2:30 p.m.
Saturday, March 1 & Sunday, March 2
-no closures
Monday, March 3 to Friday, March 7
-H-1 westbound on Pearl City Viaduct
-right lane closed
-Waimalu off-ramp to Waipahu off-ramp
-10:00 a.m. to 2:30 p.m.
For up-to-date information, please visit these websites:
Honolulu Authority for Rapid Transportation (HART)
www.honolulutransit.org/traffic-updates.aspx
Department of Transportation, State of Hawai`i
hidot.hawaii.gov/highways/roadwork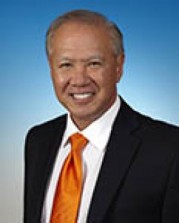 Gregg Takayama
State Representative
District 34 – Pearl City, Waimalu, Pacific Palisades.
State Capitol, Room 324
415 South Beretania Street
Honolulu, HI 96813
Phone: (808) 586-6340
Fax: (808) 586-6341
Email: reptakayama@capitol.hawaii.gov
Website: http://www.capitol.hawaii.gov/memberpage.aspx?member=takayama