Come Dance With Us by Millie Chun:
If you find your exercise regimen becoming boring and a chore, stop fighting it and switch to Ballroom Dancing! AARP, The Magazine (March 24, 2011) reports that dancing Is not only fun, it's therapeutic. Dance can, among other things, boost your cardiovascular health and bone strength as well as improve balance. Furthermore, Joe Verghese, professor of Neurology at Albert Einstein College of Medicine, reported that "unlike many other physical activities, dancing involves significant mental effort and social interactions". Frequent dancing, which involves both intellectual and social stimulation, was reported as the only physical activity shown to reduce the risk of getting dementia. So while learning dance steps with a partner, you are also improving your brain health and general well-being, in addition to having fun exercising, socializing, and forming new friendships.
Retired Computer Specialist Herbert Ota is a living testimony of the benefits of Ballroom Dance. While vacationing on a cruise, Herbert suddenly collapsed when the ship docked in Vienna, Austria. He was immediately taken to a hospital where emergency triple by-pass surgery was performed on October 25, 2013.
After his open heart surgery 3 months later, Herbert was already on the dance floor with wife Shirley, eagerly learning the romantic Bolero from Hawaii Ballroom Dance Association's (HBDA) Directors Ben & Faith Agbayani. Herbert and wife Shirley religiously attend dance rehearsals 5x a week with a team of 8 couples from Pearlridge Chapter. They will be showcasing their dance at the upcoming HBDA 55th Anniversary Ball on May 3, 2014 at the Palladium. The celebration will be a gala affair, with different dance exhibition teams representing different chapters, each choreographed by HBDA's own creative dance instructors. In addition, Herbert is also rehearsing and preparing for CABARET III, an HBDA fundraiser, directed by Jack Cione. The show is a brand new extravagant musical comedy production with a cast of 82 performers in lavishcostumes. Performers are from HBDA, Arcadia and Craigside.
With all his scheduled dance rehearsals, Herbert is recuperating well and gaining his strength back from open heart surgery. He is looking simply great, a testimony to the wonders of dance therapy with the Hawaii Ballroom Dance Association, Hawaii's oldest and largest dance organization founded by Eugene Ichinose.
You are never too young or old to learn to dance. If you would like to be in good shape, stay physically fit and mentally alert, while having fun and making new friends, contact any one of our HBDA chapters. HBDA is "the place to learn to dance". You are invited and more than welcome to come, and dance with us!
Open to public: Anniversary Ball May 3, 2014 at Palladium, 6:00 p.m. Tickets @ $20, bento included. Contact any HBDA dance chapter member or call HBDA office, ph. 753-8673. Ticket deadline: April 21, 2014
Open to public: HBDA Fundraiser, CABARET III at Hawaii Theatre on June 7, 2014 Curtain time, 7:00 p.m. Tickets @ $30 for general admission; no reserved seats. Call theatre Box Office for tickets, ph. 528-0506.
Questions? Call HBDA office, ph. 753-8673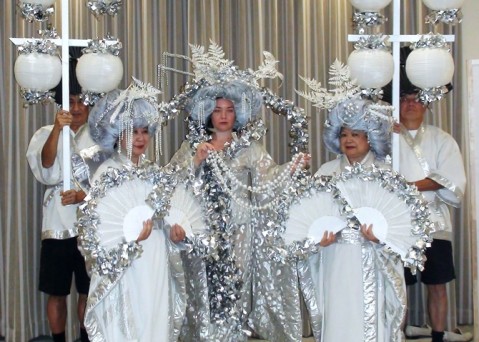 Photo courtesy of Herb Ota
(Pictured L-R) Herb Ota, Millie Chun, Allyson Doherty, Shirley Ota, Arnold Chun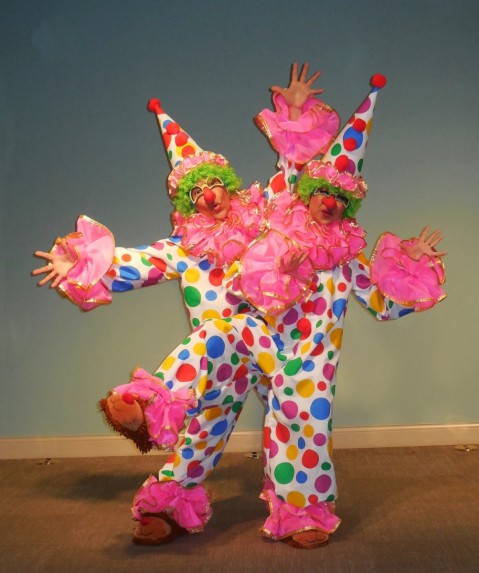 Photo courtesy of Herb Ota
Pictured (L-R) Karen & John Kotake