Updates and community events for April 2014:
Hawaiian Humane Society Pet Hike
Take your dog for a hike with a change of scenery. The Hawaiian Humane Society is coordinating a hiking event at the Waimano Valley Trail for people with 4-legged loved ones. The hike is guided by experienced trailsmen. As with all hikes & long journeys, please bring plenty of water for you & your pets, as well as a cell phone.
Saturday, April 26
8:30 am
Waimano Valley Trail head
(top of Waimano Home Road; park at the dirt ditch across from the Pearl City Cultural Center)
If you have any comments or feedback, call 356-2222, or visit the Hawaiian Humane Society's website:
www.hawaiianhumane.org/WaimanoValley

---
Be Cautious When Dealing With Mortgage & Foreclosure Information
As many as 500 distressed homeowners facing foreclosure in Hawaii were likely misled by a loan modification program operated by the Homeowner Legal Assistance Association (HLAA), a Florida corporation, in 2009 & 2010, according to an investigation conducted by the Hawaii Department of Commerce and Consumer Affairs' (DCCA) Office of Consumer Protection (OCP). Be wary of companies or individuals who:
-promise to stop foreclosure process
-instruct you not to contact your lender, lawyer or U.S. Department of Housing and Urban Development (HUD) approved credit or housing counselor
-collect a fee before providing services
-recommend you stop making payments
-recommend you make mortgage payments directly to it, rather than your lender
-pressure you to sign papers you haven't read thoroughly or don't understand
-recommend you hire an out of state lawyer not licensed to practice in Hawaii
Anyone who believes they may have been the victim of a mortgage rescue scam & have not filed a complaint with the State of Hawaii's Office of Consumer Protection may contact the Consumer Resource Center at 587-4272 or go online to the OCP website at:
HUD-approved housing counseling agencies in Hawaii can provide free advice on buying a home, renting, defaults, foreclosures, and credit issues. If you are facing foreclosure, you can contact the Hawaii Foreclosure Information Center (HFIC) at 587-3222 to get free information on HUD-certified housing counselors. You may also visit HFIC's website at:
---
Aiea & Pearl City Road & Lane Closures
Friday, April 18
In observance of Good Friday, there will be no lane or road closures.
Monday, April 21 to Friday, April 25
-H-1 westbound
-left lane closed
-Waiawa Road overpass to Waipahu Street overpass
-10:00 a.m. to 2:30 p.m.

-Kamehameha Highway eastbound
-left lane closed
-between Hekaha & Kanuku Streets AND
-between Lipoa Place & Pali Momi Street
-until the end of April
-24 hours a day, 7 days a week
-Kamehameha Highway westbound
-1 lane closed
-between Lipoa Place & Pali Momi Street
-weekdays
-7:00 a.m. to 3:00 p.m.
For up-to-date information, please visit these websites:
Honolulu Authority for Rapid Transportation (HART)
www.honolulutransit.org/traffic-updates.aspx
Department of Transportation, State of Hawai`i
hidot.hawaii.gov/highways/roadwork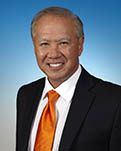 Gregg Takayama
State Representative
District 34 – Pearl City, Waimalu, Pacific Palisades.
State Capitol, Room 324
415 South Beretania Street
Honolulu, HI 96813
Phone: (808) 586-6340
Fax: (808) 586-6341
Email: reptakayama@capitol.hawaii.gov
Website: http://www.capitol.hawaii.gov/memberpage.aspx?member=takayama