The Pearl City Foundation presents a Craft & Gift Fair at the Momilani Community Center (MCC) in Pearl City on Saturday, May 10th from 9:00am to 1:00pm.
The community is invited to enjoy the day browsing and shopping at the dozens of crafts, specialty gift items, keiki gifts, and ono food and beverage booths spread out throughout the MCC grounds.
For more information call: 479-5525.
The Momilani Community Center is located at: 715 Hoomoana Street (corner of Komo Mai Drive and Hoomoana Street).
Hope to see you on May 10th!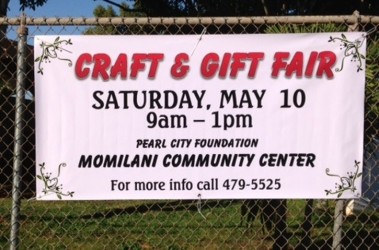 Photo by Barry Villamil | [email protected]