It's always a pleasure to have the opportunity to sit down with Pearl City High School alumni to hear their stories from the past while attending their beloved alma mater. Higher education, career paths, level of success achieved, personal accomplishments, and most importantly family are the main topics of discussion in most interview sessions.
What has become a common denominator recently in speaking with the proud core of PCHS alumnus is the desire and willingness to "Give Back" by sharing their experiences to the current generation of PCHS students. Many of them volunteer their time in support of the students with a direct emphasis on guiding and bringing light to career paths that they have chosen and the success and satisfaction that it has brought them and their families.
PCHS Class of 1999 alumnus Brandon Marc Higa has set a course to do just that. He is a professional model, actor, and a gifted scholar that has traveled the world and has set a goal to give back to today's students who may be interested in choosing the same higher education and career paths. Higa returned to Pearl City High during the 2013-2014 school year after an invitation to share his career experience with the students at the PCHS Career Fair.
"It's about time that I return to my alma mater," said Higa. "This past year, PCHS career counselors invited me back to the school's annual career fair. I was at the school with another actor. We were both there to talk about acting and modeling and that sort of stuff. I remember back when I was in high school, Jason Scott Lee came and did that talk. That was pretty neat because if you think about it, he's a local actor that was definitely never held back by any sort of handicap. He graduated from public school and did pretty well in theater and film and became a lead actor for Hollywood blockbuster films. You know, it's really impressive the kind of people who came out of Pearl City High School."
Higa has also seen a big change since his high school days at Pearl City High School. As a former PCHS Band member, Higa has seen the size of the band grow smaller but is impressed by the leadership of PCHS band director Chad Kamei and togetherness, and cohesiveness of the student musicians. Higa was also thrilled for the opportunity to play with the band during the 2013 homecoming football game.
"It's interesting to see how much the school has changed with different principals," Higa said. "And also the change in the students that are there these days. I really miss my days at Pearl City. I think the most profound changes that I noticed are the ones in the band room. I was there when Michael Nakasone was the band director and it was a really large program. The current director Chad Kamei has really built up the program with Mr. Nakasone's help. The program seems to be a little smaller, but at the same time the students are still really enthusiastic about it. What I noticed about these students is that they really do support one another. They're very opened minded. It was fun playing with the pep group during Homecoming."
With regard to Higa's modeling and acting careers, it's been a very successful, and busy year for him with exposure gained both domestically and internationally.
"This year has really, really, really been a big year," Higa said. "It feels like everything has been put in place with a lot of the efforts that were laid out in the beginning (two years) with testing with certain agency photographers and taking training with certain acting coaches. It was just studying and meeting casting directors and working on projects, and just moving your way up the ranks. From just being in the background to principle parts, it's really been a journey."
Higa recently wrapped up production as the lead role in the Korean language film, "The Climbing Tree". He was tasked to learn his lines in Korean during filming. His experience back in 2007 as a student studying abroad for a summer in Korea helped him in grasping and learning the Korean language for his role.
"That was the first time I did a project that had me doing all my lines in a foreign language," Higa said. "I had to work really closely with a Korean language coach and just roll with the punches. I hardly use Korean in my day to day life, but working with a tutor really unlocked a lot of things that I remember from being in country and studying, and also how it's so similar to Japanese."
Higa will also be featured soon as the face of Hawaiian Airlines First Class print advertising for the airlines Asia customers.
Congratulations to Brandon Marc for all his accomplishments and efforts to give back to the community he loves and holds in his heart. May the brightest of futures continue to glow on the horizon in front of you as you travel down the giving path paved with creativity, knowledge, and talent that will be shared in the wake of your success.
To learn more information about the life and career of Brandon Marc Higa, log on to the links below from previous interviews posted on MyPearlCity.com.
http://www.mypearlcity.com/story/community/mypearlcitycom-qa-brandon-marc-higa-role-model-success-pchs-99
http://www.mypearlcity.com/story/community/mypc-qa-brandon-marc-higa-and-hawaii-five-o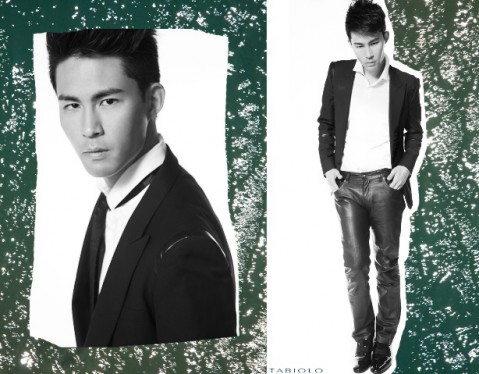 Professional headshots by Brandon Tabiolo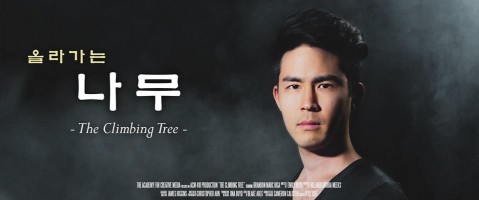 Photo courtesy of Christopher Ahn
Brandon Marc plays the lead role in the soon to be released Korean film "The Climbing Tree".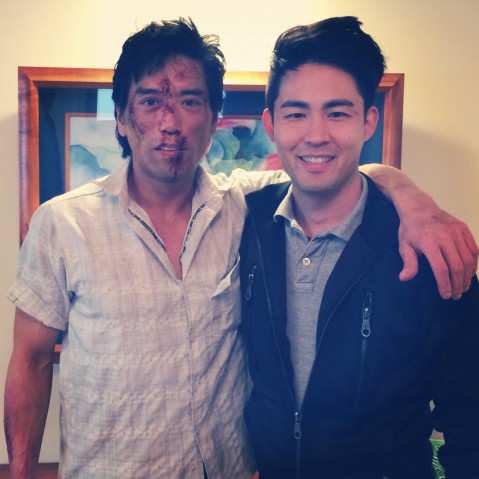 .

Brandon Marc is pictured behind the scenes of Hawaii Five-0 with LA based actor
Peter Shinkoda. The duo both played the role of Alan Lim for Hawaii Five-0 episode 418.
Brandon Marc played the high school version of the character during a flashback sequence.