Submitted by Ms. Joanne Kimura, PCHS:
The first harvest of nutrient-rich cafeteria compost will be available to the public on Saturday, June 28, starting at 9am at the Ag Field on the Pearl City High School campus. Gardeners seeking fresh, local, organic, well-balanced living soil for garden, landscape, lawn, or potted plants can pick up a 5-gallon bucketful for a $10 donation to Pearl City High's Special Education Department. Need a truckload? We'll make a deal.
A total of 40 tons of food and green waste – 168 full dumpster loads – were diverted from Oahu's landfill this past school year and transformed to valuable soil amendments right on the Pearl City High campus.
This first vintage of Pearl City High artisanal compost took eleven months to create. Materials were added from August to December and each pile allowed to fully cure January through June.
To get to Pearl City High, drive almost to the top of Waimano Home Road and follow the signs to the campus and Ag Field. Plenty of parking available.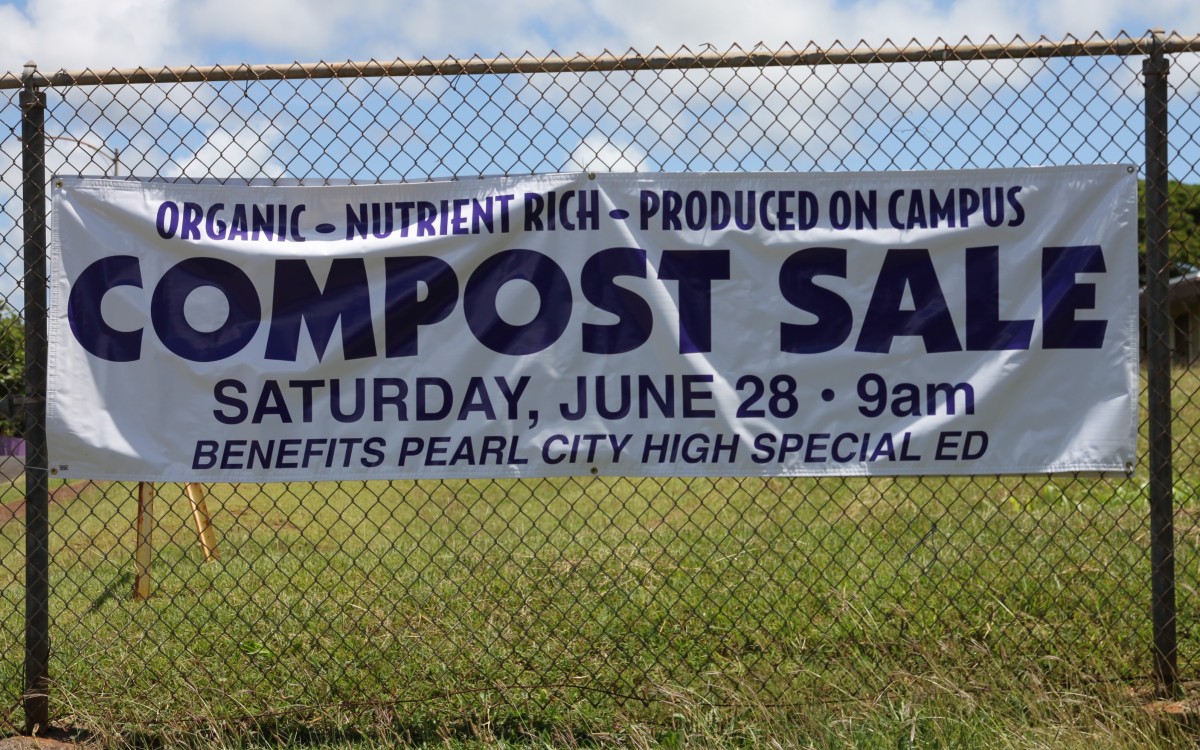 Photo by Barry Villamil | barry@mypearlcity.com