The Oahu Interscholastic Association Boys & Girls Air Riflery Team Semi-finals were held on Saturday, October 4, 2014 at the Pearl City High School shooting range.
Kalani and Moanalua (Boys) and Kalani and Pearl City (Girls) advanced to compete for the team titles at the OIA Boys & Girls Air Riflery Individual & Team Championships scheduled for Saturday, October 11, 9:00am at Pearl City High School..
2013 OIA Individual Girls Champion Kristi Takaki will lead the defending state champion Lady Chargers against Kalani in the OIA team championship.
Pearl City Lady Chargers Head Coach Lester Aranaydo is proud of his girls and their potential to win the OIA championship with returning talent and younger shooters who have all contributed through the Lady Charger's undefeated regular season and post season semifinals.
"The girls are pretty solid," said Coach Aranaydo. "They're the returning state champions and they're shooting higher than a lot of the other girl's teams. I don't see anybody beating them at the OIA level. The girls are about the same as last year. Four of the girls who were on that team, two of them graduated, two are returning, but the two younger ones, they filled in those spots really well. In a sense of the quality of the team, those particular four girls, they're solid. Two other girls on the team are really good back- ups. If any of the top four are out, the other two step in. So, it's a really good combination of team depth."
Pearl City boys did not advance to the team championship, but are also loaded with talent and will compete in the individual championships.
"Our boys are basically a lot of new shooters, but they have improved over the course of the matches," Coach Aranaydo said. "Individually, we got two seniors. They're shooting pretty much on the top. We have two juniors that should medal, but right now we're just focusing on the team."
GO CHARGERS!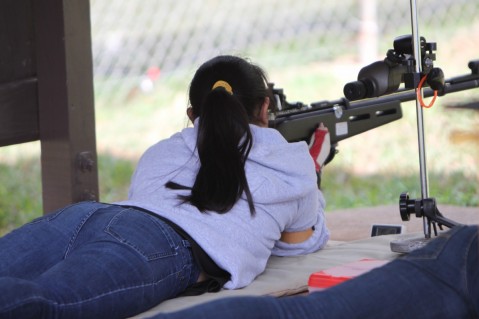 Photo by Barry Villamil | barry@mypearlcity.com
Pearl City senior shooter Kristi Takaki returns to the OIA Team & Individual Championships

this Saturday to lead her Lady Chargers and also defend her 2013 OIA Individual championship title.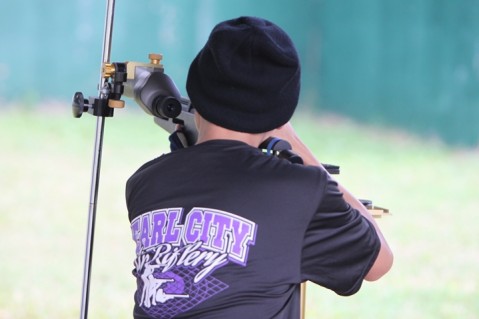 Photo by Barry Villamil | barry@mypearlcity.com
Charger Boys!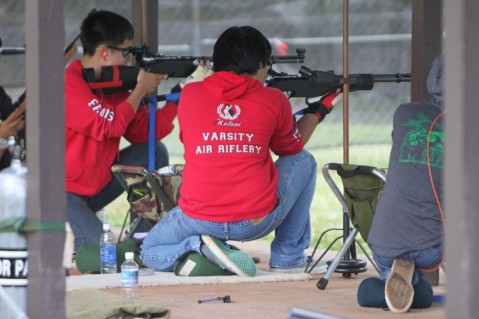 Photo by Barry Villamil | barry@mypearlcity.com
Kalani will battle Moanalua for the boys 2014 OIA team championship.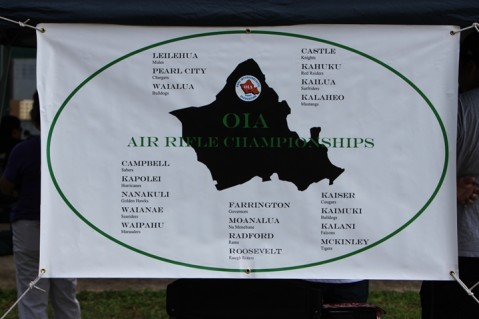 Photo by Barry Villamil | barry@mypearlcity.com
Photo by Barry Villamil | barry@mypearlcity.com