The visiting Pearl City Chargers defeated the Radford Rams 53-35 last night to open the 2015 Oahu Interscholastic Association Red Western Division boys varsity basketball regular season for both teams.
Pearl City capitalized on a tough defense and balanced scoring attack to notch their first win in league play. The Chargers jumped out early scoring 11 unanswered points to take a first period 11-0 lead before Radford's Jordan Gober got the Rams on the scoreboard with a free throw with 1:55 remaining in the opening period. The two teams battled in the second period with the Chargers coming out on top with an 11 point, 29-18 halftime lead. The Chargers never looked back in the second half.
Pearl City's Tylor Canon pumped in 10 points with two 3-pointers to lead the Chargers.
Radford's Brandon Campbell scored 10 points to lead the Rams.
The Chargers hit the road for the second game in a row on Thursday, January 7 and will take on the Campbell Sabers with the JV scheduled to tip off at 5:30pm and the varsity to follow at around 7:00pm.
The Rams will host Waipahu on Thursday, January 7 with the JV hitting the court at 5:30pm and the varsity to follow.
Scoring:

Pearl City – Tylor Canon 10, 2-3PM; Kasey Villalon 9; Garrett Kanamu 8; Gilbert Tapat 8; Sope Tupuola 8; Pierce McMoore 8, 1–3PM; Chris Roy 2.
Radford – Brandon Campbell 10; Jordan Gober 9; Izaiah Lavatai 3; TyReese George 3; Latoine Thompson 2; Devin Burrius 2; Ben Stroup 2; Deontae Williams 2; Jordan Riley 1.
GO CHARGERS!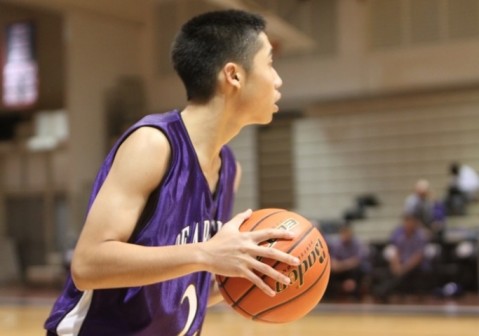 Photo by Barry Villamil | barry@mypearlcity.com
Pearl City's Tylor Canon led the Chargers with 10 points which included two 3-pointers.

JUNIOR VARSITY

PEARL CITY 40
RADFORD 50