Local gardeners from across Oahu made the trip to Pearl City High School Sunday morning to purchase rich compost soil that went on sale for $10.00 per 5 gallon bucket. A good turnout of compost sale customers along with return customers from an earlier compost sale held in June of 2014, lined up to load up on "Pearl City's Finest" compost with some customers purchasing as much as 30 gallons.
The compost sale opened its doors for business at 9:00am with customers already lined up by 8:00am. By 10:15am, organizers announced that the available compost inventory was sold out!
Proceeds from the compost sale benefitted students from the PCHS Deaf & Hard of Hearing Program who will be traveling to the mainland to attend an academic conference. The students also worked hard on Sunday helping to distribute the prized compost soil to the customers.
"We had a wonderful compost sale," said Minde Jaffe, event organizer and owner, Waikiki Worm Company. "We had help from the Deaf and Hard of Hearing kids who were helping with the sale in order to fundraise for a very important academic conference they are going to attend in Seattle. We were really happy because we sold out of our incredible compost in only an hour and fifteen minutes. It was like a feeding frenzy. Everybody in town knows about this stuff. We were able to hand over to them money for their plane tickets which was $1820. They were very, very happy and did a great job!"
Jaffe hopes that the success of the Pearl City High School compost project will expand throughout the Pearl City District School Complex as well as become a statewide project.
"The waste management system we developed at Pearl City High over the last four years is a model," Jaffe said. "It's a national model. We're going to win a national award, and more importantly, it's a local model because here in Hawaii we can compost all year round. That's our great advantage. We see a way to very quickly bring it to every campus on this island. We're going to be focusing on the Pearl City Complex first, because we already got a good start in this community, but we think very quickly it can expand to the rest of the island and the rest of the state. This will divert hundreds of thousands of tons of noxious food waste from the landfill and create beautiful soils and fertilizers to enrich our aina and make our gardeners really, really happy!"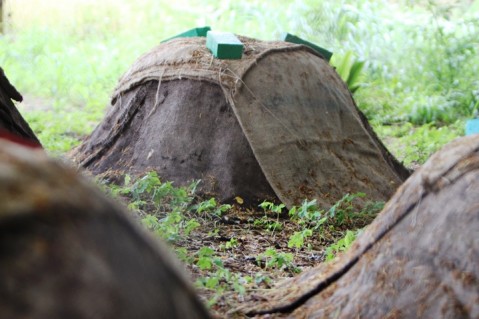 MyPearlCity.com File Photo | [email protected]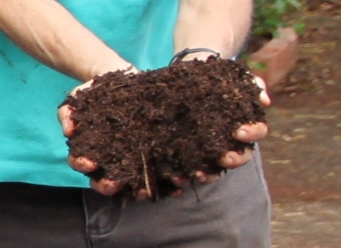 MyPearlCity.com File Photo | [email protected]