The Lung Kong Physical Cultural Club will perform traditional Lion Dance blessings at the Pearl City Shopping Center on Friday, February 20, 2015. The lions will dance throughout the PCSC starting at Dave's Ice Cream at 5:30pm and ending at the House of Dragon Chop Suey at around 7:30pm.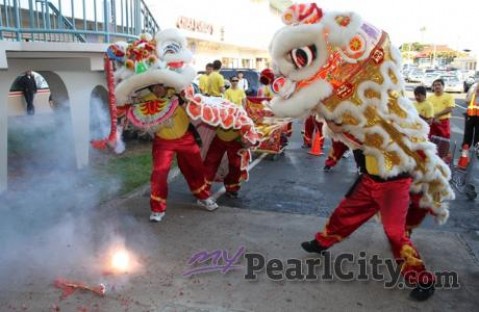 MyPearlCity.com File Photo | [email protected]
Lung Kong Physical Cultural Club lions pictured near American Savings Bank at the
Pearl City Shopping Center during the 2014 Chinese New Year Celebration Blessing.