The Bus to provide westbound shuttle service in Pearl City
Honolulu – As it commenced yesterday, Tuesday, February 10, 2015, and until further notice, Routes A, 40, 42, 53, and 62 buses traveling westbound on Kamehameha Highway from Kaahumanu Road to Waiawa Road will be detoured between 2 and 7 p.m. Monday through Friday (except holidays) due to rail project related lane closures near the Acacia Road intersection. Shuttle buses will substitute for the detoured main routes.
To help mitigate transit delays caused by the lane closures, shuttle buses will operate westbound from Kamehameha/Pali Momi, onto Farrington Highway, into Waipahu, to Mokuola then along Waipahu Street to Kamehameha Highway and up through Waipio Gentry to provide service to the affected area, beginning on February 10, 2015. The shuttle buses will operate from 2 to 7 p.m., Monday through Friday, except on holidays.
Westbound City Express Route A, Route 40 Makaha, Route 42 Ewa Beach, and Route 62 Wahiawa will detour from Kamehameha/Kaahumanu to Moanalua Road and H-1 West to the Waipahu Exit onto Farrington resuming the regular route.
Route 53 Pacific Palisades will detour from Kamehameha/Kaahumanu to Moanalua Road, Hoomalu Street, Hoolaulea Street to Waimano Home Road, resuming the regular route.
There will be no eastbound route detours.
The Department of Transportation Services is initiating these route detours and supplemental shuttle bus service to mitigate the traffic delays caused by rail construction and freeway work adjacent to and/or along this corridor.
For additional information, the public may contact TheBus at 848-5555 or visit www.thebus.org
—————————————————————————-
Aiea / Pearl City Town Hall Meetingon Traffic and Transportation Issues
Save The Date!
Thursday, February 19th from 7:00-8:30pmat the Pearl Ridge Elementary School Cafeteria.
Please join us to get an update on current and upcoming State & City Transportation Projects impacting our community.
For more information, call Senator Harimoto's Office at: 586-6230
The event is sponsored by Aiea / Pearl City elected officicals:
Senate President Donna Mercado Kim
Senator Breene Harimoto
Senator Clarence Nishihara
Representative Aaron Ling Johanson
Representative Sam Kong
Representative Gregg Takayama
Representative Roy Takumi
Councilmember Brandon Elefante
Councilmember Carol Fukunaga
——————————————————————————–
Valentine's BrunchSave The Date!
On Sunday February 15th, join the Leeward Community College Culinary Arts Program for their Valentine's Brunch Fundraiser at LCC's Uluwehi Cafe and Lion Courtyard from 7:30 a.m. to 11:30 a.m. The Brunch is a fundraising event for scholarships for students who are interested in pursuing careers in the Food Service and Hospitality fields.
Cost of tickets are $17.00 (pre-sale) or $22.00 at the door for adults5–10 years old $8.00 at the door only and children 4 years and under are admitted free.

The Scholarship Brunch also features entertainment and a craft fair.
For more info and tickets call: 455-0298
or email Fabiola Castellano at fabiola@hawaii.edu
This year's menu includes:
Mixed Green Salad
Sliced Island Papaya & Pineapple
Fresh Fruit Salad
Spinach Bacon Salad
House Smoked Salmon Pasta Salad
Kabayaki Meatballs
Portuguese Sausage, Chinese Long Bean and Won Bok with Spicy Black Bean Sauce
Baked Molokai Sweet Potato with Macadamia Nut Glaze
Home-style Corned Beef Hash
Baked Herb Chicken
Omelet's Made-to-order
Scrambled Eggs
Steamed White Rice
Banana Pancakes & Coconut Syrup
Guava Chiffon Cake
Sweet Bread Pudding with Vanilla Bean Cream
Coffee/Tea/Juice
We hope to see you at the APC Town Hall Meeting on Traffic and Transportation Issues and Brunch!
Best, Representative Gregg Takayama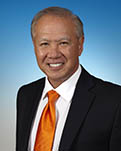 Representative Gregg Takayama
State Capitol, Room 324
415 S. Beretania St. Honolulu, HI 96813
Phone: (808) 586-6340
Email: reptakayama@capitol.hawaii.gov