I would like to wish you a wonderful and Happy Valentines Day! Have a great day and don't forget to take the time to smell the roses (and eat some chocolate too)!
(You can also buy many varieties of roses like the one pictured below, today, February 14 from 9am -12pm at the Urban Garden Center's Honolulu Rose Society Rose Garden located at 955 Kamehameha Highway in Pearl City).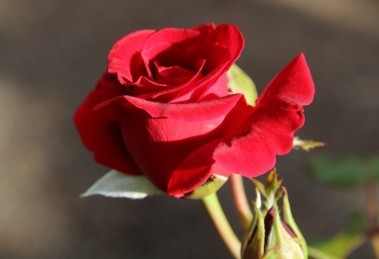 Photo by Barry Villamil | [email protected]
This beautiful red rose was photographed Friday morning, February 13, 2015 at the
Honolulu Rose Society's Rose Garden located at the Urban Garden Center in Pearl City.