Submitted by Goodfellow Bros., Inc:
On behalf of Goodfellow Bros., Inc., and the State Department of Transportation-Highways, we would like to inform everyone the work on the H1 Airport Viaduct for the next several months will focus on the westbound direction. Specifically for this weekend, two right lanes on both the H1 Viaduct and Nimitz Highway, between the vicinity of Elliott Street through Aolele Street will be closed beginning Friday, February 20 at 9:00 p.m. thru Sunday, February 22, at midnight. All ramps will remain open.
For everyone's safety, please adhere to all posted speed limits while traveling through the work zone.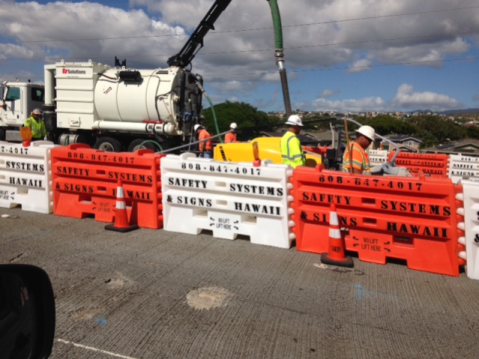 Photo by Barry Villamil | barry@mypearlcity.com