The community is invited to join Aiea-Pearl City elected officials to hear Governor David Ige as he discusses issues of importance to our community on Thursday, March 12, 2015 at the Aiea-Pearl City Town Hall Meeting held at the Pearl Ridge Elementary School cafeteria from 7:00pm – 8:30pm.
Pearl Ridge Elementary School is located at 98-940 Moanalua Road, Aiea, Hawaii 96701
For more information, please contact Representative Gregg Takayama's office at 586-6340.
Governor Ige featured guest speaker at Rotary Club of Pearlridge

Governor David Ige will be the featured guest speaker at the District 5000 North Central Oahu Rotary Club's joint lunch meeting on Friday, March 13, 2015 at the Pearl Country Club located at 98-535 Kaonohi Street, Aiea, Hawaii 96701. Lunch begins at 11:30am. Meeting at 12:00pm.
For more information please contact Rotary Club of Pearlridge President Greg Arakaki at: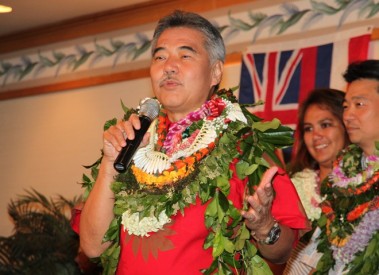 MyPearlCity.com File Photo | barry@mypearlcity.com