The Hawaii Foodbank is looking for volunteers for this year's 26th Annual Food Drive scheduled for Saturday, April 18, 2015. 3000 volunteers are needed at 9 locations on Oahu to help with sign-waving, fish netting, registration, food collection, food sorting & more.
FOOD DRIVE COLLECTION SITES
Kapolei Commons
Koko Marina Center
Costco, Hawaii Kai Towne Center
McCully Shopping Center
Pearl City Shopping Center
Town Center of Mililani
Near Walmart
Waiokeola Congregational Church – Kahala
Waterfront Plaza
(groups of 15 or more)
Windward City Shopping Center
For volunteer registration information, please e-mail:

[email protected]

You CAN make a difference in the life of
someone who is hungry in Hawaii.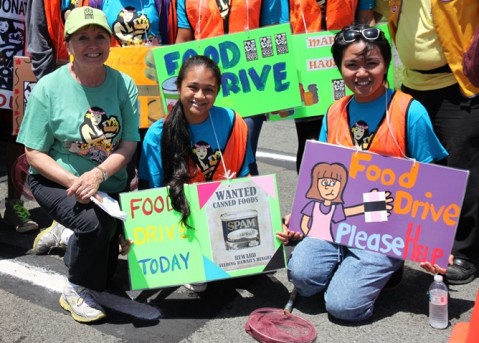 Photo by Barry Villamil | [email protected]