Aloha Everyone,
(Just from one perpective)
The day was a blessed day of sunshine, beautiful field and great community fellowship. There might have been bugs and kinks but what an awesome event. Graduates from the 70's as well as current, enjoyed reunions with friendly faces they haven't seen in a long time. They said, "It's about time we had something like this!" For my husband and me, the spirit of Pearl City brought great mana to the field. Everytime we've been on the field, it was for a sport challenge, a PE challenge, or some kind of challenge. To see so many people sitting and enjoying the beautiful field with laughter, not challenging shouts, was priceless. It felt sooo good! It brought back memories of an Aloha Week program on the field with a royal court of football players and dancers. We had over 40 students doing a Samoan sasa. Even Ledward Ka'apana, then Na Leo Kane Opunahele, played music for the school. The field glowed with aloha spirit, then. That same feeling filled the field this past Saturday. Mahalo to our Admin for jumping on with Barry Villamil and PC Community and Complex, the AVID students and Hotel and Hospitality Career students, the Custodial staff, music department for the sound system and everyone else. Mahalo for creating happiness for so many people.
Thanks for a great memory and many more to come!
Kay Bicoy, Department Chairman
Physical Education and Health Department
Pearl City High School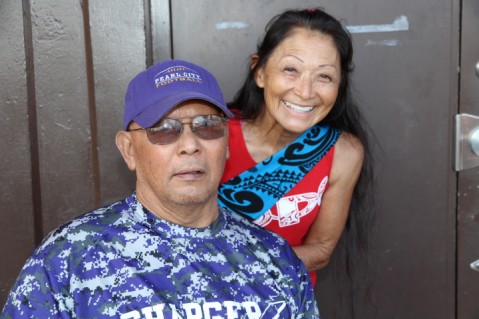 Photo by Barry Villamil | barry@mypearlcity.com
Coach Mel and Kay Bicoy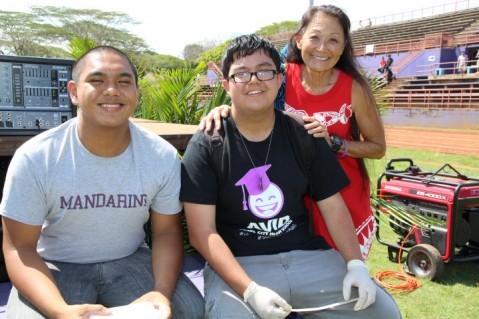 Photo by Barry Villamil | barry@mypearlcity.com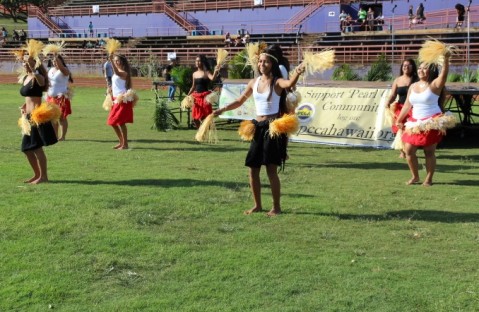 Photo by Barry Villamil | barry@mypearlcity.com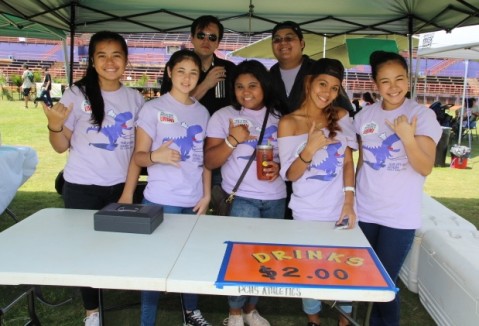 Photo by Barry Villamil | barry@mypearlcity.com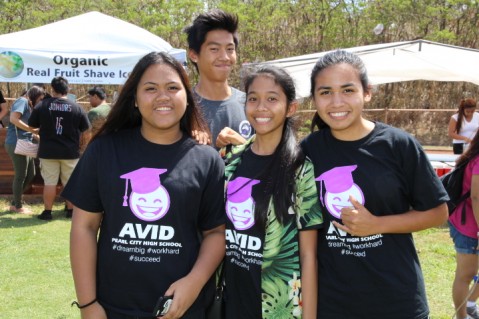 Photo by Barry Villamil | barry@mypearlcity.com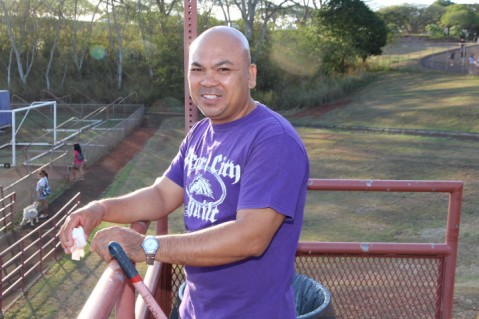 Photo by Barry Villamil | barry@mypearlcity.com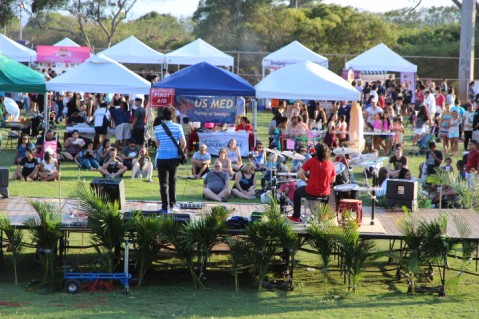 Photo by Barry Villamil | barry@mypearlcity.com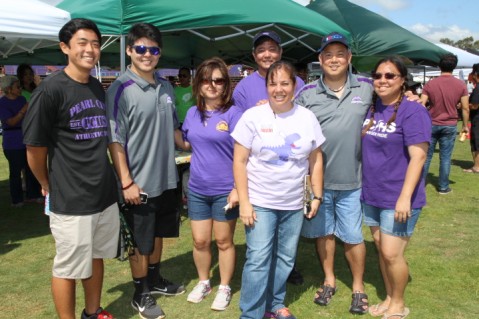 Photo by Barry Villamil | barry@mypearlcity.com
Photo by Barry Villamil | barry@mypearlcity.com