Our Pearl City Public Library re-opened to the public today after months of renovations and repairs that included re-roofing, re-flooring, and other major improvements. The library opened at 12:00 noon.
The Pearl City Library is located at 1138 Waimano Home Road in Pearl City.
Hours of Operation
Monday: 12:00PM to 8:00PM
Tuesday: 12:00PM to 8:00PM
Wednesday: 9:00AM to 5:00PM
Thursday: 9:00AM to 5:00PM
Friday: 1:00PM to 5:00 M
Saturday: Closed
Sunday: 10:00AM to 5:00PM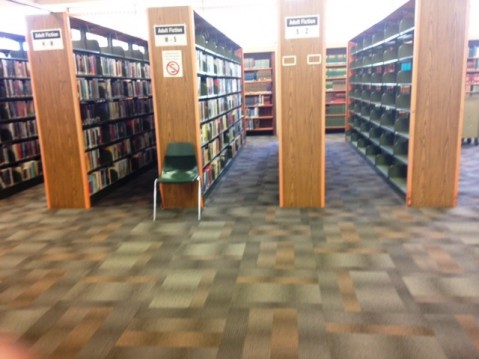 Photo by Barry Villamil | barry@mypearlcity.com
The newly renovated Pearl City Library features beautiful new flooring.