On behalf of Goodfellow Bros., Inc., and the State Department of Transportation-Highways, we would like to inform everyone the work on the H1 Airport Viaduct is progressing well. We will close the two right lanes on both the H1 Viaduct and Nimitz Highway, between the vicinity of Aolele Street and Main Street. The Joint Base Pearl Harbor-Hickam Ramp will also be closed. Motorists are advised to take the Arizona Memorial off ramp to access the military base. Closures will begin Friday, June 12 at 9:00 p.m. and continue thru Sunday, June 14, midnight.
In conjunction with our normal weekend work, we will be starting up the next phase of the project beginning tonight Tuesday, June 9, 2015. Work is scheduled for Tuesday (6/9), Wednesday (6/10) and Thursday (6/11) night. Two (2) left lanes will be closed in vicinity of the Honolulu International Airport to the Keehi Interchange. This new phase of work will be done during the weeknights (Tuesday through Thursday) in the eastbound direction, including ramps, between the hours of 7:00 pm through 5:00 am for the next few months. All lanes on Nimitz Hwy. will remain open.
Please drive safely and adhere to all posted speed limits. Thank you for your patience and understanding.
Thank you.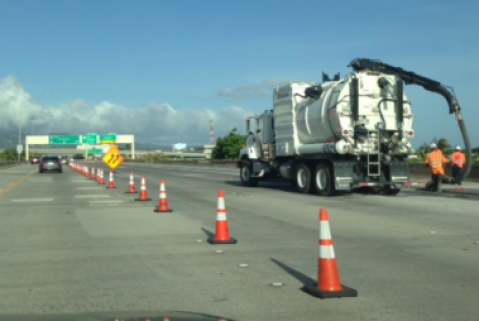 MyPearlCity.com File Photo | barry@mypearlcity.com