I had the pleasure on Thursday to sit down with former Lady Chargers all-star softball player Robi Kami who has recently returned home from her freshman year playing Junior College softball at Midland College in Texas.
I made the ride up the hill Thursday afternoon to conduct interviews at Pearl City High School's Edwin "Bino" Neves Stadium with former Pearl City Chargers football players from the class of 2014 who are preparing to head off to play football at several colleges on the mainland.
I came across Robi who was sitting with a bunch of her friends near the PCHS locker rooms. I asked Robi about her experience as a freshmen Lady Chaparrals softball player and how it feels to be back home for the summer?
"It's a good experience, and there's plenty opportunities up there," said Robi. "I had fun my first year, but it's good to be home. This will always be home, so it feels good to be back."
Making the transition to playing softball at a new school, new team, and away from home, was made a little easier with the support of other former Hawaii high school players on the team and the quick bond between all of her teammates from day one.
"It was kind of easy to pick up because I had a couple girls from Hawaii too," Robi said. "It made the transition easier. Everybody's nice up there so I made friends fast. My teammates, we all got along fast, and we had a good bond, and that's why we were pretty successful in our softball season.
Robi, who plays catcher, contributed to her team's success and 51-9 record during the 2015 season. The Lady Chaparrals were one game away from advancing to the Junior College Athletics Association nationals, but will be looking forward to the upcoming 2016 season with another solid line-up and more recruits from Hawaii.
"We ended up losing the game right before nationals," Robi said. "We didn't make it to nationals but it was close. We should have a stacked team again so hopefully we have another successful season. Our coach picked up a lot of Hawaii girls so there should be more coming out."
Robi is grateful for the support from her parents who have guided her and given her the opportunity to attend college on the mainland.
"I want to say thank you to my parents for giving me the opportunity to go off and play and attend and Midland. "
Congratulations Robi! Go Chaparrals!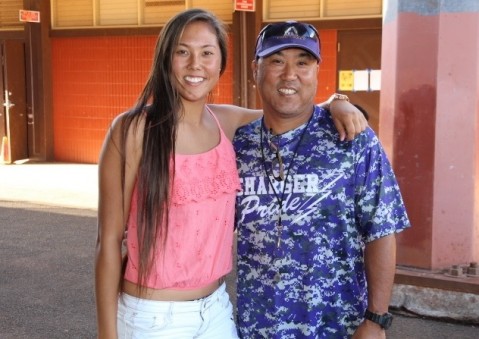 Photo by Barry Villamil | barry@mypearlcity.com
Robi is pictured with her proud Dad, Pearl City Chargers Varsity Football

Head Coach, Robin Kami at Pearl City High School on Thursday, June 25, 2015.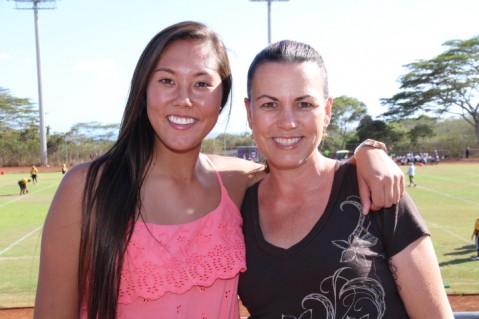 Photo by Barry Villamil | barry@mypearlcity.com
Robi is pictured with her biggest supporter, her Mom, Terri Kami.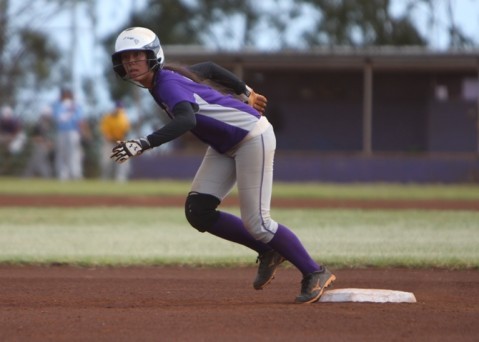 Photo by Barry Villamil | barry@mypearlcity.com
Robi left behind a legacy as a team leader for the Lady Chargers upon graduation
in 2014. Her efforts and accomplishments on the field and in the classroom
defines Pearl High School's motto, "Excellence with Honor". Robi carries PCHS Pride
with her today as a member of the Midland College Lady Chaparrals softball team.