Here's an update from Liane Nakamura who is traveling with our Pearl City Seniors at the Hawaii State Senior Little League Championship Tournament being played on Maui.
PC seniors: 13-3 winner over Kailua. Kailua eliminated from the tournament. PC to play Honolulu LL tomorrow at 1 pm. Honolulu lost to Maui today. Maui is awaiting winner of our game tomorrow for the championship on Monday.
Thanks Liane for the update and photo!
GO PC!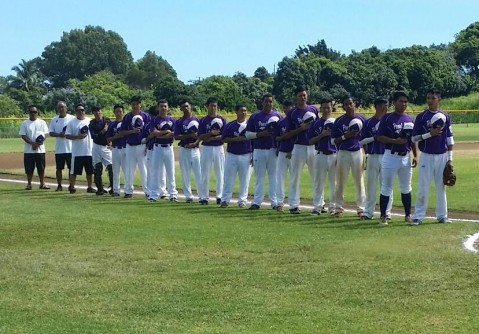 Photo courtesy of Liane Nakamura