Hawaii State Public Library System:
In celebration of Aiea Public Library's First Anniversary in its new location and the 2015 HSPLS Summer Reading Programs, the public is invited to four free events in July:
*July 16 (Thursday), 5:30 p.m., Program Room – "Movie Night: Kikaider (Kikaida Reboot)." In conjunction with "Heroes," the overall theme of this year's Summer Reading Programs, see the movie version of "Kikaida," the popular Japanese superhero of the 1970s. Kikaider, a super android with a humanistic soul, battles the powerful cyborg Hakaider whose ultimate goal is to rule a world of ruin and chaos. This 110-minute movie is unrated and suitable for ages 12 and older.
On Saturday, July 18, the Friends of Aiea Library is sponsoring the following three events to celebrate the new library's First Anniversary:
*"UnX the Magic Clown," 10:30 a.m., Program Room. Children of all ages are invited to experience a presentation by UnX the Magic Clown who will perform amazing magic tricks, illusions, and balloon-shaping. This 45-minute event is suitable for the whole family. Young children must be accompanied by a parent or caregiver.
*"Minecraft Redstone Challenge," 1 p.m. to 4 p.m., Program Room. Fans of the computer game Minecraft are invited to play the "Redstone Challenge" at the library, courtesy of PC Gamerz Hawaii. Seating is limited; registration is recommended. This event is suitable for ages 10 and older.
*"String Ensemble Concert," 2 p.m., Children's Section. Students and alumni of the Sandra Wong String Studio will perform hero-themed music from popular movies including "Batman," "Superman," and "Harry Potter" under the high-vaulted ceilings of the new library. This 45-minute concert is suitable for the whole family.
Sponsors for the 2015 HSPLS Summer Reading Programs include the Friends of the Library of Hawaii, Hawaii State Federal Credit Union, HEI Charitable Foundation, Meadow Gold Dairies, HMS Host, Hansen Distribution Group, DFS Hawaii, Roberts Hawaii, Toshiba Business Solutions, The Harry & Jeanette Weinberg Foundation, National Football League Charities, Aloha United Way, The Islander Group, First Hawaiian Bank and local Friends Chapters.
Corporate sponsors include Hawaii Pizza Hut, McDonald's Restaurants of Hawaii, First Insurance Company of Hawaii, HouseMart Ace Hardware and HouseMart Ben Franklin Crafts, HONOLULU Family, Frito-Lay of Hawaii, Starbucks Coffee Company, Wholesale Unlimited and Diamond Bakery. In addition, these programs are funded in part by the U.S. Institute of Museum and Library Services under the provisions of the Library Services and Technology Act, administered in Hawaii by the State Librarian.
Contact the Library as soon as possible if a sign language interpreter or other special accommodation is needed for these events.
Aiea Public Library is located at 99-374 Pohai Place. For more information, please call the Library at 483-7333.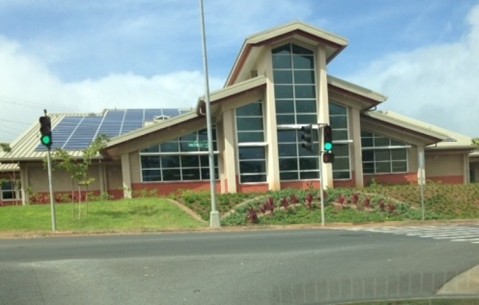 Photo by Barry Villamil | barry@mypearlcity.com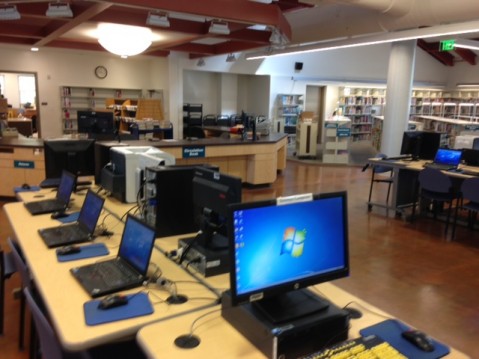 Photo by Barry Villamil | barry@mypearlcity.com