Aloha Neighbors,
Please join your area legislators this Saturday, July 25th at Pearlridge Center from 10 a.m.- 2 p.m. for the third annual "Ready 2 React" emergency preparedness event that provides community education on how to prepare for any emergency or disaster that may strike Oahu.
Please see the below flyer for more information.
Mahalo,
Gregg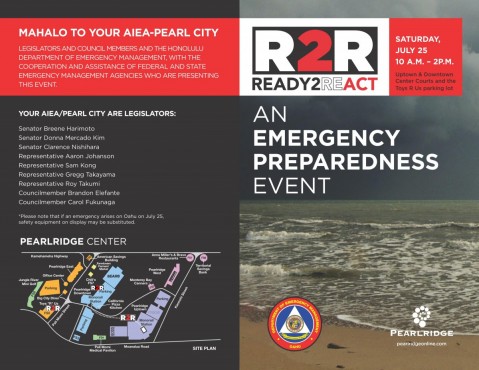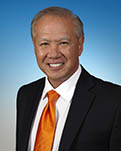 Gregg Takayama
State Representative
District 34 – Pearl City, Waimalu, Pacific Palisades.
State Capitol, Room 324
415 South Beretania Street
Honolulu, HI 96813
Phone: (808) 586-6340
Fax: (808) 586-6341
Email: reptakayama@capitol.hawaii.gov
Website: http://www.capitol.hawaii.gov/memberpage.aspx?member=takayama