I would like to send my prayers to Senator Breene Harimoto who was recently diagnosed with pancreatic cancer. Senator Harimoto will begin treatment soon and I believe that prayers from family, friends, and all that have been touched by Senator Harimoto's generosity and commitment to our community, will help in blessing him towards a full recovery.
"Prayers lifted from our hearts in our hands, will mend the body and soul, when blessed by our Lord."

Get well Breene!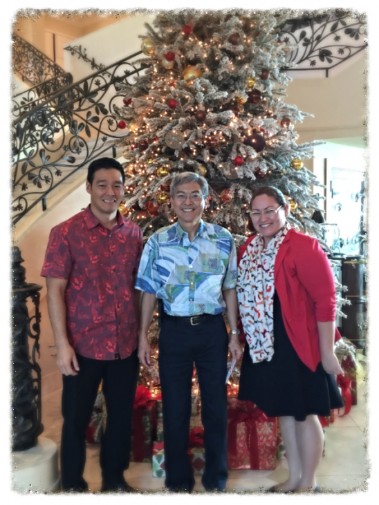 Photo courtesy of Senator Breene Harimoto
Senator Harimoto is pictured with staff members, Robert Sato (L)

and Linda Nunes (R) during Christmas 2014.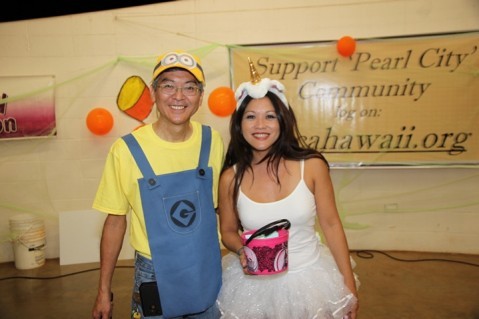 Photo by Barry Villamil | [email protected]
Senator Harimoto is also the Executive Director of the Pearl City Foundation (PCF) that serves our
community and its ohana from the Momilani Community Center in Pearl City. Senator Harimoto is pictured
with PCF Programs Director Naomi Tully-Ungacta during the 2014 Annual PCF Halloween Bash. The PCF
Halloween Bash offers a safe and fun event for our keiki and their ohana to enjoy on Halloween Night