Reported by Andrew Iwane:
August 6, 2015, Vancouver Washington
Pearl City Little League Juniors continued its hot streak today, Thursday with a convincing victory over Ketchikan Alaska 21-1. With the victory over Alaska, Pearl City is now 2-0 in pool play.
Pearl City's Chaesten Chon got the start on the mound against Alaska and was relieved by teammates Trey Maldonado, Caleb Young, and Matthew Valencia. All Hawaii pitchers along with a solid defense held Alaska to only one run on one hit in 5 complete innings of play. Hawaii's bats were alive tonight, amassing 21 runs on 17 hits.
Pearl City continues its quest to reach the Little League Western Regional semi-finals on Tuesday, August 11th. Tomorrow, Friday, August 7th, Pearl City (2-0) will face unbeaten Gilroy, Northern California (1-0) in continued pool play. The game is schediuled for 12noon (Hawaii time).
Live streaming of the Little League Juniors Western Regional games can be viewed at: http://juniorregionals.com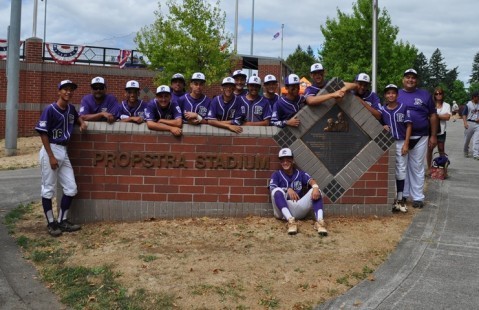 Photo courtesy of Andrew Iwane
Pearl City's Winning Pitching Rotation vs. Ketchikan, Alaska
Photo courtesy of Andrew Iwane
WP – Chaesten Chon
Photo courtesy of Andrew Iwane
Reliever – Trey Maldonado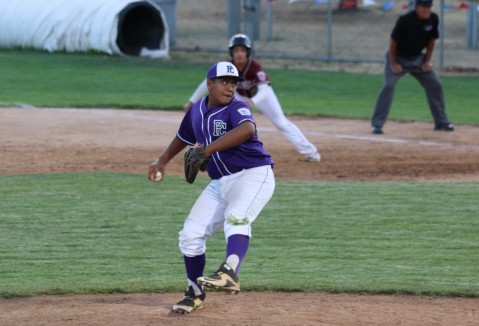 Photo courtesy of Andrew Iwane
Reliever – Caleb Young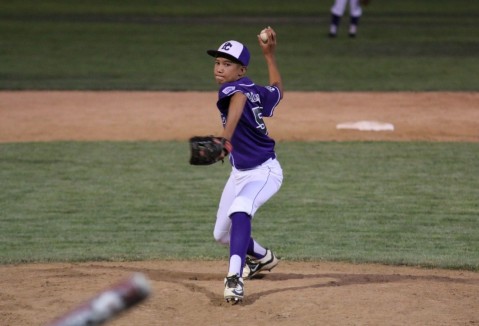 Photo courtesy of Andrew Iwane
Reliever – Matthew Valencia