Pearl City Hongwanji held their annual Obon Festival and Bon Dance on Friday, August 7 and Saturday, August 8 on the Pearl City Hongwanji Mission grounds.
The two day festival opened each day at 5:30 p.m with Food booths, Country and Craft Stores. At 5:45 p.m. on Saturday the festival held their Hatsubon Service. The Bon Dance started at 7:00pm on both days and ran until 10:00pm. Children's games opened at 7:00pm.
The Pearl City Hongwanji 2015 Obon Festival and Bon Dance once again brought together our Pearl City neighbors and visitors to our community to enjoy and respect the Japanese culture.
"Obon season is a very meaningful time to remember our loved ones who have passed away before us, and time to reflect on our lives"… Pearl City Hongwanji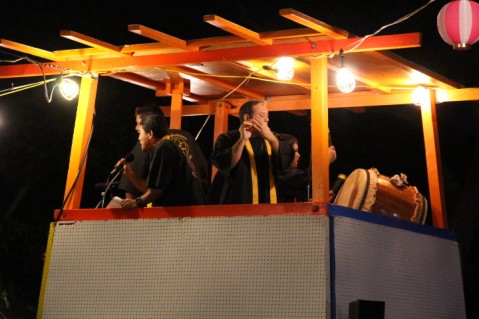 Photo by Barry Villamil | barry@mypearlcity.com