Pearl City advanced to the championship game of the Junior Little League Western Regional Tournament after defeating Washington 11-5 on Tuesday in the tournament semifinals played in Vancouver. Washington.
Chaesten Chon earned the win for Pearl City.
Pearl City will take on Southern California today at 2:00pm (HST) for the championship. Southern California defeated Northern California 14-0 in the first game of Tuesday's semifinal doubleheader.
The winner will move on to the Junior Little League World Series in Taylor, Michigan from August 16-23.
Pearl City finished with a 5-0 record in Pool B play while Southern California went 4-1 in Pool A.
For live streaming/game changer of all Western Regional games, visit: http://juniorregionals.com
GO PC!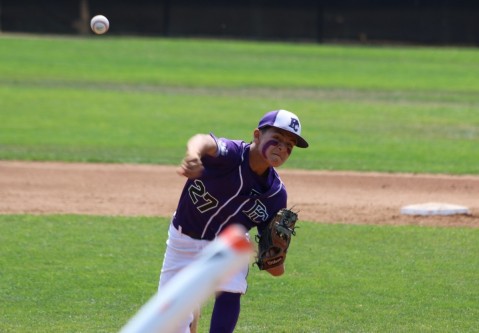 Photo courtesy of Andrew Iwane
Chaesten Chon earned the win over Washington in 5 2/3 innings of work.