Reported by Andrew Iwane
Monday, August 17, 2015, Taylor Michigan
Pearl City Little League recorded its second win at the 2015 Junior Division World Series tournament today, Monday, August 17, 2015 in Taylor, Michigan. Pearl City (2-0) defeated a good Weslaco, Texas (0-2) team out of the Southwest Region by the score of 4-1 under the lights at Heritage Park.
Pearl City, Hawaii started quick out of the gate with a 1-0 lead after the 1st inning then added on 3 more runs in the 3rd. Weslaco Texas recorded its only run in the bottom of the 7th inning leaving runners on 2nd and 3rd before 2nd baseman Trey Maldonado and 1st baseman Caleb Young recorded the last 4-3 out to end the game.
Cade Halemanu took the mound against the Southwest champions and recorded a complete game, 4 hit victory for Pearl City.
Up next for the USA West champions from Pearl City Little League is Southeast champions Frederick, Virgina. First pitch for this game is set for Tuesday, August 18, 2015 @ 8am Hawaii time.
Live streaming can be viewed at: www.vaughnlive.tv/jlws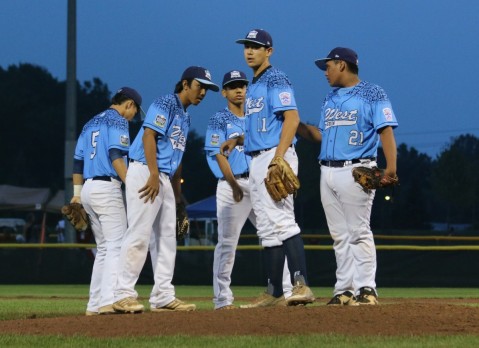 Photo by Andrew Iwane
KING OF THE HILL!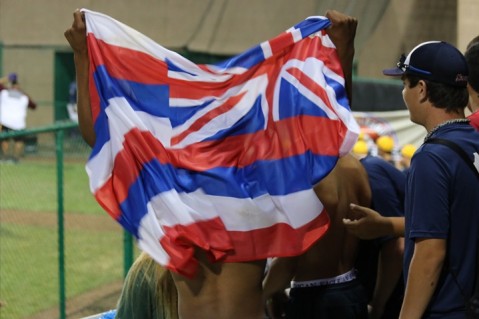 Photo by Andrew Iwane
808 STATE IN DA HOUSE!

GO PC!