FANS FROM FANS organizers made the second and final delivery of 152 free fans to Pearl City High School today. Thank you to Jaci Agustin, Jack James and Eric Ching for helping in securing and delivering a total of 260 fans to PCHS students and teachers to help cool down their classrooms
Mahalo to our very generous Pearl City community who made donations to help purchase the fans in support of PCHS.
Also, mahalo to City Mill for all their support and fan donations for the FANS FROM FANS PCHS fundraiser.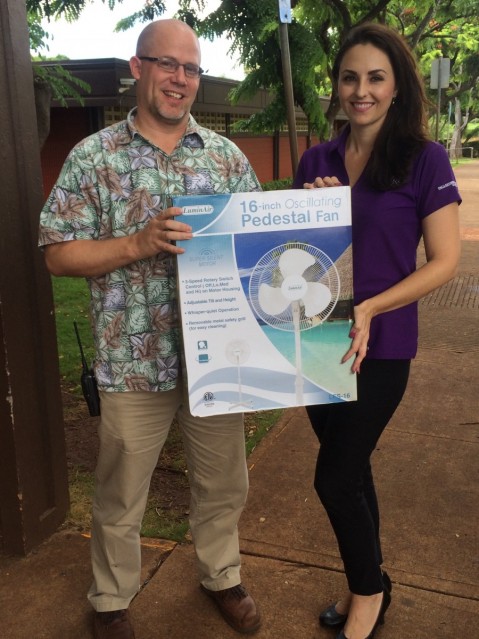 Photo courtesy of Jaci Agustin
Fans From Fans co-organizer Jaci Agustin is pictured with Pearl City
High School Principal Mr. Joseph Halfmann on Wednesday, September 30, 2015
at PCHS during the delivery of 152 fans that will go directly into the
classrooms. A total of 260 were delivered to PCHS in the past two weeks.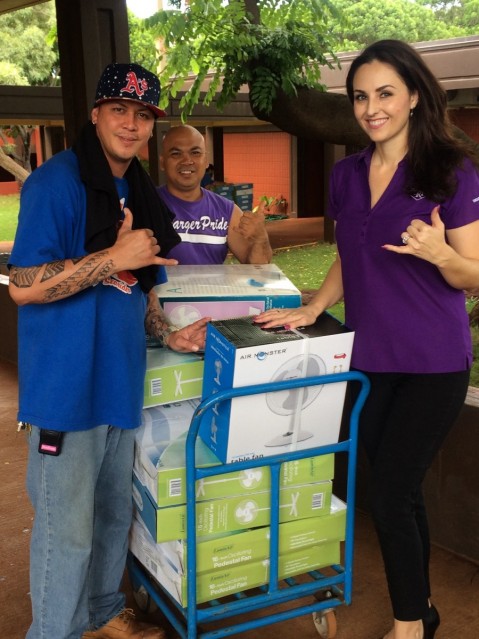 Photo courtesy of Jaci Agustin
Mahalo to the PCHS maintenance crew for all their help

in loading and delivering the fans to the classrooms!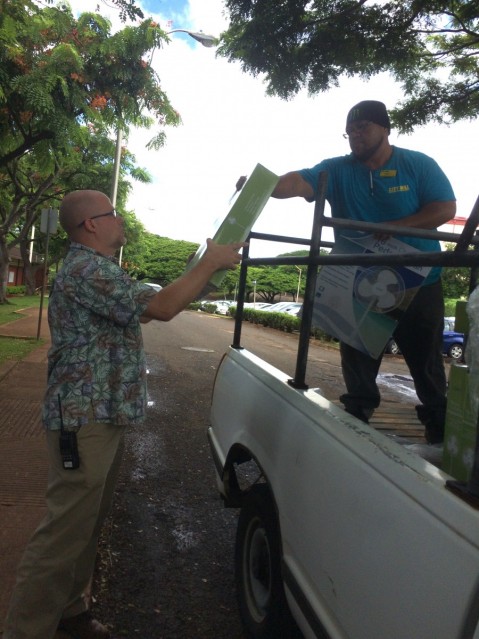 Photo courtesy of Jaci Agustin
Principal Halfmann helps unload the brand new fans from City Mill.