Pearl City beat Kalaheo 6-0 Saturday night at Kailua High School on a pair of Zameer Kahn field goals and a tough Charger defense.
Kahn kicked through his first field of the ball game from 27 yards out at 10:48 of the second quarter.
Kahn put the Chargers up 6-0 on a 37 yard field goal with 5:19 left on the clock in the fourth quarter.
The ball game was a great defensive battle between the two teams. It was also the OIA D2 regular season finale for both squads.
Pearl City finished 3-5 in league play while Kalaheo finished at 2-6.
The Chargers and Mustangs did not qualify for next week's OIA D2 championship playoffs.
@ Kailua High School
1 2 3 4 F
Pearl City (3-5) 0 3 0 3 6
Kalaheo (2-8) 0 0 0 0 0
BIG "D"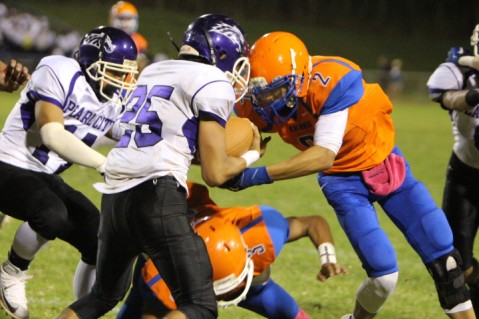 Photo by Barry Villamil | barry@mypearlcity.com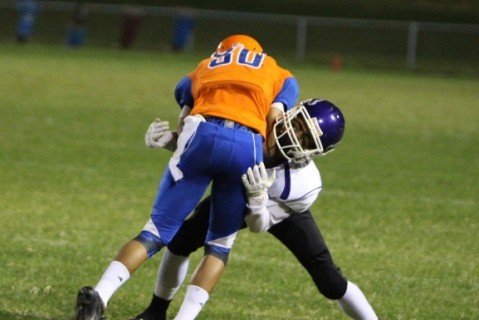 Photo by Barry Villamil | barry@mypearlcity.com