Newtown Neighborhood Security Watch and HPD have organized the next CTAP – Community Traffic Awareness Program sign-waving event scheduled for Thursday, October 22, 2015 from 4-5PM on Ka'ahele Street near the entrance to the Newtown Recreation Center in Aiea.
The purpose of the event is to bring the message of traffic safety awareness and to remind motorists to slow down, drive safely, and to watch out for pedestrians in crosswalks as commuters travel through our Aiea and Pearl City neighborhoods.
Community volunteers are welcome to participate and are asked to meet near the driveway entrance to the Newtown Recreaton Center off of Ka'ahele Street.
HPD from the District 3 Community District Policing Team – Pearl City will be providing safe traffic awareness signs.
Hope to see you on Thursday, October 22! Drive Safe!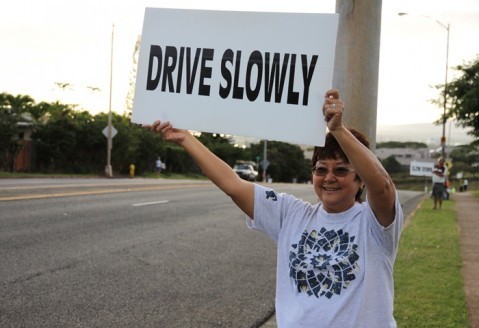 MyPearlCity.com File Photo | barry@mypearlcity.com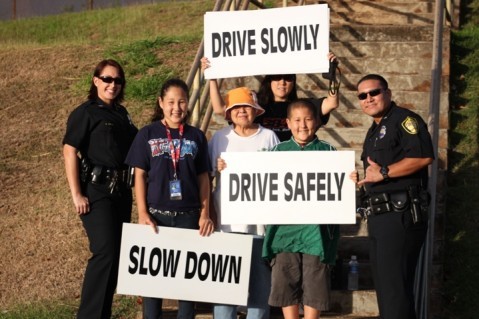 MyPearlCity.com File Photo | barry@mypearlcity.com