The Pearl City Foundation will host the Craft & Gift Fair at the Momilani Community Center this Saturday, October 17 from 9am-2pm.
Join your neighbors and friends and enjoy shopping amongst a terrific selection of crafts and gifts and ono food, snacks, and beverage booths.
Please see the poster below for more information.
Hope to see you on Saturday!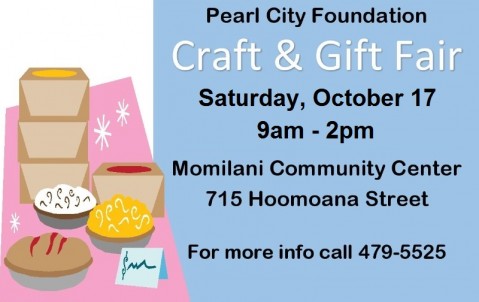 Poster provided by the Pearl City Foundation