Enjoy planting a new tree or shrub. You can shade your home and help the environment.
Pick up a free plant at the Hawaiian Electric Arbor Day Tree Giveaway, early Saturday morning, November 7. The giveaway takes place at six locations across O'ahu. But, we're lucky to be able to go to our neighborhood U.H. Urban Garden Center, at 955 Kamehameha Highway, where the giveaway starts at 7 a.m.
Be sure to line up early to get your first choice from a variety of native plants, fruit and spice trees, palms, and exotic trees and shrubs. The fruit trees are always popular, but many prefer flowering shrubs. Featured for the first time are gardenia 'Heaven Scent', 'ilima, parsley panax, and white powderpuff tree.
At the giveaway you can only select one plant per family, while supplies last. However, at the Urban Garden Center there will also be a fundraising plant sale. Arborists will be on hand to answer your gardening questions, and you'll receive a planting guide.
For information on the plants and the giveaway locations, go to www.arbordayhawaii.org, or call Hawaiian Electric at 543-7511.

PICK A FREE PLANT AND TAKE IT HOME!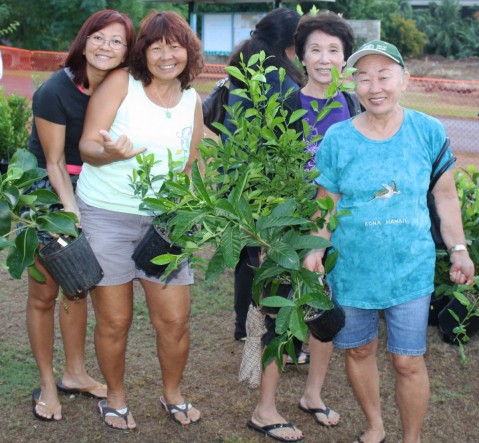 Photo courtesy of Hawaiian Electric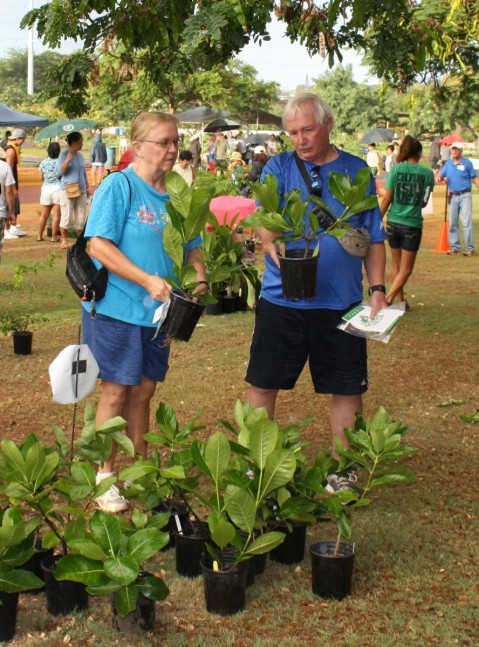 Photo courtesy of Hawaiian Electric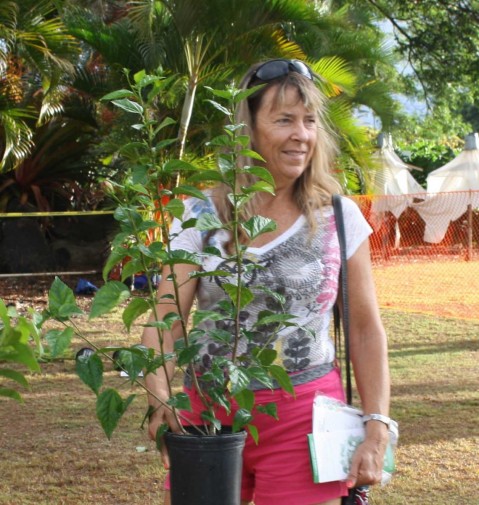 Photo courtesy of Hawaiian Electric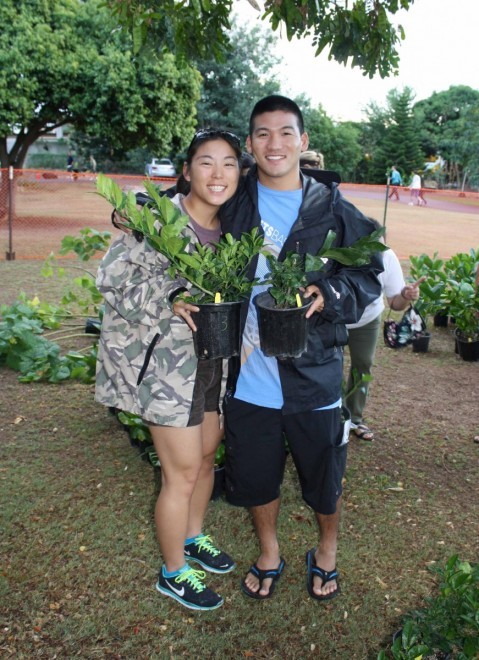 Photo courtesy of Hawaiian Electric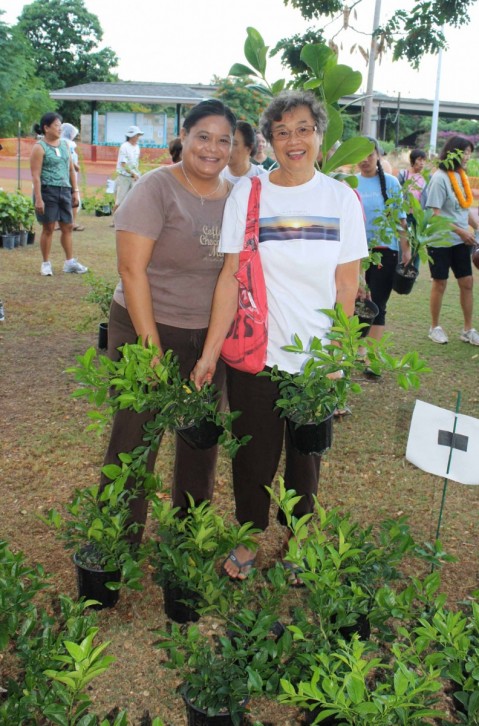 Photo courtesy of Hawaiian Electric