Last night seven Oahu high schools participated in the 40th Annual Oahu Marching Band Festival held at Aloha Stadium in Halawa. It was a very special night as the festival honored Pearl City High School legendary Band Director Mr. Michael Nakasone. Under Mr. Nakasone's direction, leadership, and vision, the Pearl City High School Marching Band Program has become a world renown, award winning program with performances held all around the globe, year after year.
The Oahu Marching Band Festival got its start under Mr. Nakasone and is hosted each year by the Pearl City High School Band Program which is currently under the direction of Mr. Chadwick Kamei.
40th Annual Oahu Marching Band Festival participating bands:
Aiea, Castle, Kapolei, Mililani, Moanalua, Pearl City, Radford
It was an amazing evening of great skill, precision marching, and beautiful music from each band' as their presentations and performances thrilled and entertained the crowd. As a special treat, dancers from the Leeward YMCA Dance Group also entertained the crowd with a few Jazz and Hip Hop numbers.
The 40th Annual Oahu Marching Band Festival was made possible through the generous support from corporate sponsors Finance Factors and the Pearl City Shopping Center. Mahalo!
Congratulations to all the participants!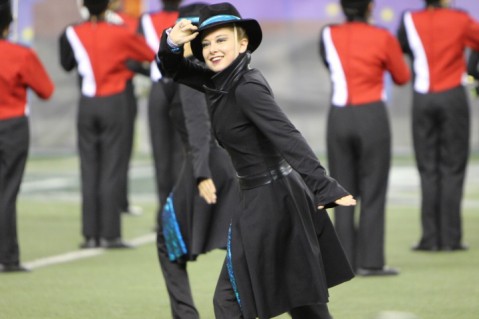 Photo by Barry Villamil | [email protected]
CLASS ACT!

Radford High School Marching Band
Congratulations!