Pearl City High School will be holding their annual Holiday Craft Fair this Sunday, November 22 from 9am to 2pm at the PCHS Cafeteria and surrounding school grounds. Proceeds will benefit the PCHS Special Ed Department.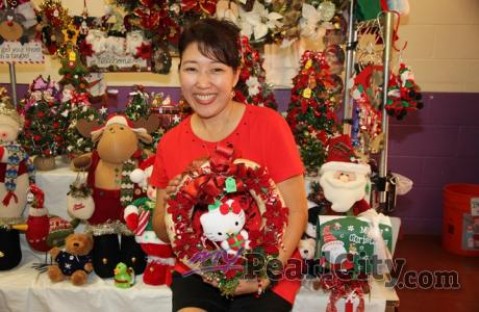 MyPearlCity.com File Photo | barry@mypearlcity.com
PCHS PROJECT GRAD ANNUAL FUNDRAISER
PCHS Project Grad will also hold their annual fundraiser on Sunday, November 22 from 9:00am to 1:00pm with proceeds to benefit the 2016 PCHS Project Grad Program that offers a safe and fun graduation night for the class of 2016.
PG is pre-selling chicken, sushi and poi mochi tickets – Hoku's Huli Huli Chicken – $11.00 whole chicken – Akyth's Tuna Maki Sushi – $6.00 roll – Uncle Lani's Poi Mochi – $7.00 box of 15 pieces
**Pick up is at the craft fair and you may purchase at the craft as well. Purchasing tickets will ensure you get your orders because they tend to sell out.
Pleaes see the banner below for more information and to contact PCHS Project Grad at: pchsprojectgrad@gmail.com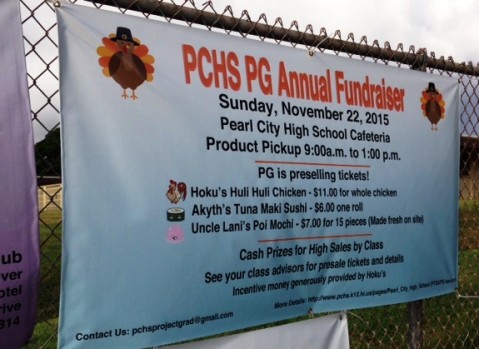 Photo by Barry Villamil | barry@mypearlcity.com