I would like to send my congratulations out to my buddy, Aaron Tominaga who is in his first year as principal at Lehua Elementary School. After attending Lehua Elementary School's Leadership Day on Thursday, December 17, principal Tominaga has a made a smooth transition in his new leadership role and is effectively guiding the school into the next generation of leadership excellence.
I was very fortunate to be invited by principal Tominaga and his staff and thoroughly enjoyed my visit to Leadership Day that started with a packed cafeteria made up of special guests, faculty and staff, and parents who were entertained by the Leadership Day Morning Cast of Lehua students.
The students performed skits that educated the audience on the school's "The Leader in Me", 7 Habits philosophy that empowers students with the skills they need to thrive in the 21st Century. The curriculum focuses on CULTURE, ACADEMICS, and LEADERSHIP.
After the morning program, everyone was invited to take part in classroom visitations presented by students from pre-school to 6th grade. The students were amazing, very informative and creative with each "7 Habits" themed presentation. They also had a lot of fun and made everyone feel very comfortable in their classroom settings.
Former Lehua Elementary School principals, Faye Toyama and Joseph Halfmann joined principal Tominaga on Thursday in celebrating Leadership Day along with the school's success, progress, and leadership growth through The Leader in Me program.
Lehua Elementary School is also the first school in Hawaii to earn the label "Lighthouse School" in The Leader in Me program and the 45th school in the world to reach that status under principal Faye Toyama's leadership.
Lehua Leadership Day was also honored to have Hawaii's First Lady, Dawn Amano-Ige join the students during their presentations.
Congratulations to principal Tominaga, his staff and faculty, and the wonderful, extremely intelligent, and respectful Lehua Elementary School student body.
HAPPY HOLIDAY'S!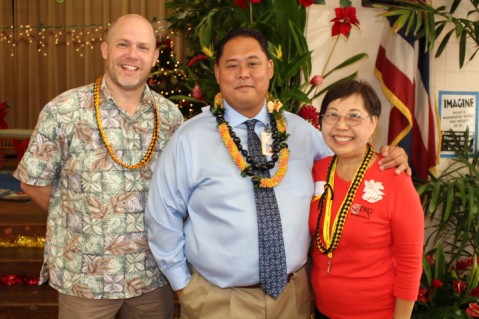 Photo by Barry Villamil | barry@mypearlcity.com
(L-R) Former Lehua Elementary principal and current Pearl City High School

principal Joseph Halfmann, current Lehua Elementary principal Aaron Tominaga,

and retired Lehua Elementary principal Faye Toyama.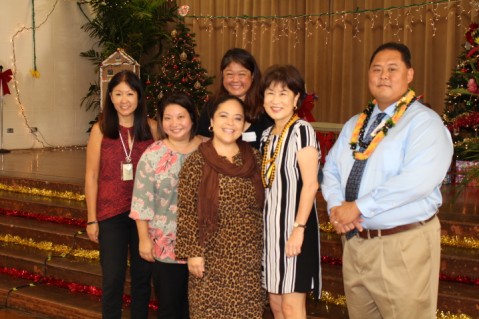 Photo by Barry Villamil | barry@mypearlcity.com
Hawaii's First Lady, Dawn Amano-Ige (second from right) is pictured with principal Tominaga

and his staff in the school cafeteria following the Leadership Day Morning Program.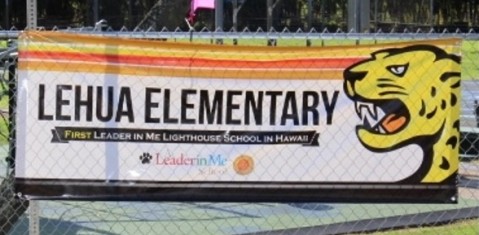 Photo by Barry Villamil | barry@mypearlcity.com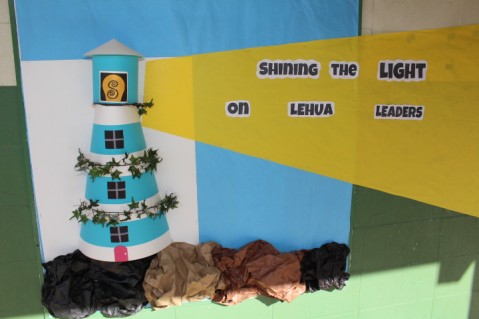 Photo by Barry Villamil | barry@mypearlcity.com