Pearl City shut-out Radford 10-0 (10-run mercy rule) behind the arm of Shawn Iwane in OIA Western Division Junior Varsity Baseball played on Saturday at Pearl City High School.
Iwane earned the win pitching into the fourth inning before being relieved by Ethan Yonamine who closed it out for the save.
Saturday's blowout over the Rams was the third game this season won by the Chargers after being called due to the 5th inning 10-run mercy rule. The Chargers improved to 5-2 in league play.
Pearl City and Radford return to action on Wednesday, January 6 with the Chargers on the road at Waipahu and the Rams hosting Leilehua. First pitch is scheduled for 3:00pm.
Mahalo to Andrew Iwane (Shawn's Dad) for the great photos below of Pearl City's Ethan Yonamine closing out the ball game in the top of the fourth inning.
GO CHARGERS!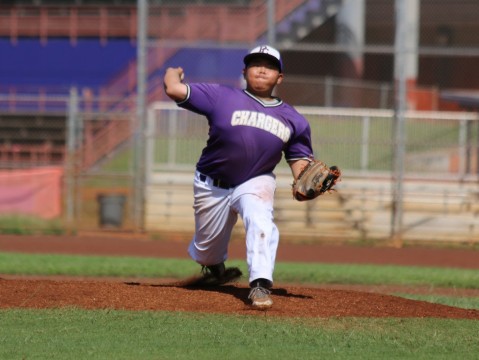 Photo by Andrew Iwane
Pearl City closer Ethan Yonamine brings the heat in the top of

the fourth inning for the Chargers in relief of starter Shawn Iwane.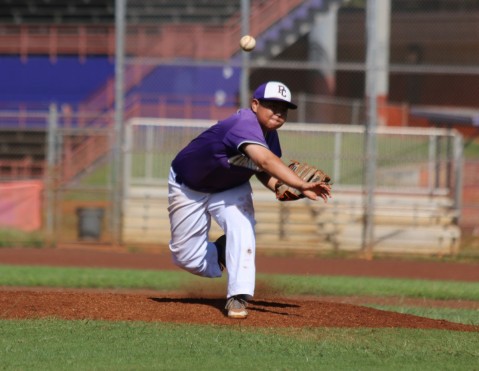 Photo by Andrew Iwane