Our Pearl City neighbor Hawaiian Electric has once again reached out to West Oahu communities after visiting Aiea Public Library on Wednesday, Jan. 13 to see the debut of "The Tiny Tree" by Honolulu Theatre for Youth. Hawaiian Electric provided a donation to HTY in support of bringing educational theatre programming to West Oahu.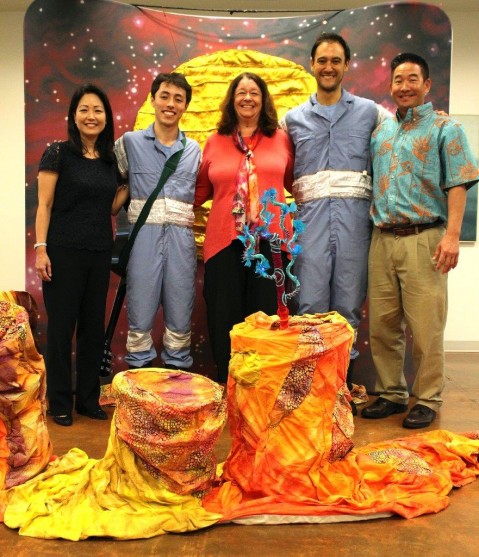 Photo by Mike Gonsalves
Hawaiian Electric's donation to the Honolulu Theatre for Youth includes support for community

performances of HTY's preschool show, "The Tiny Tree" for the children and families in West Oahu

communities, including a recent performance at the Aiea Public Library. The Tiny Tree is a short,

interactive show that explores what tiny trees and tiny children have in common.

(Left to right): Lisa Kikuta, Hawaiian Electric director, government & public affairs;

Mathew Mazzella, actor; Rebecca Dunning, HTY managing director; Antonio Anagaran, actor;

and Robb Tanaka, Hawaiian Electric director, government affairs & planning.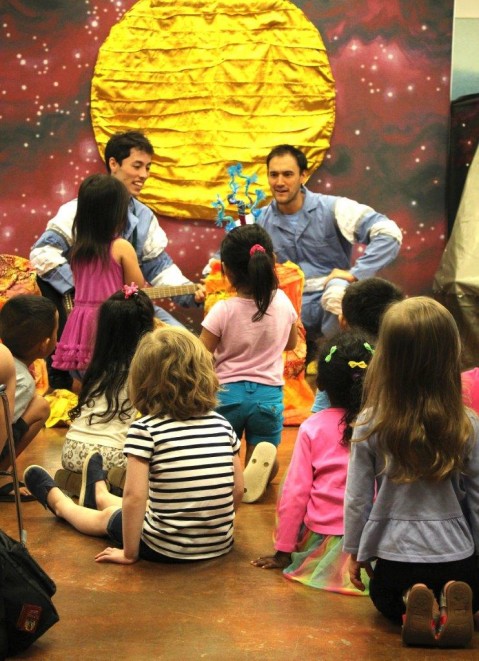 Photo by Mike Gonsalves