The Pearl City Lady Chargers bid Aloha to seniors, Ciera Sylva, Ashley-Tianna Amorin, and Brianna Huihui as the trio played in their last regular season home game on Friday, January 15 at Pearl City High School. The girls went out in style with a big win over Waialua 38-23.
The Lady Chargers also bid Aloha to team manager Tyler James.
The seniors will lead the Lady Chargers (2-6, 2-0) against Waipahu (2-6, 2-0) in an OIA West D2 showdown on Thursday, January 21 at Waipahu High School. Both teams enter the contest undefeated at 2-0 in OIA West D2 league play with wins over Aiea and Waialua.
GO LADY CHARGERS!
ALOHA SENIORS!

#1 CIERA SYLVA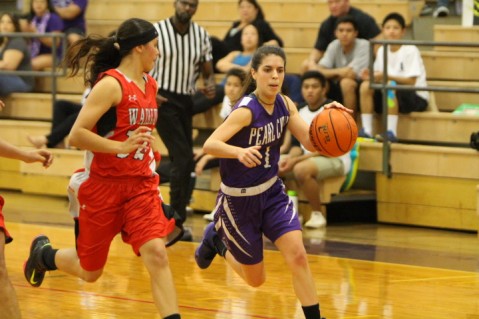 Photo by Barry Villamil | barry@mypearlcity.com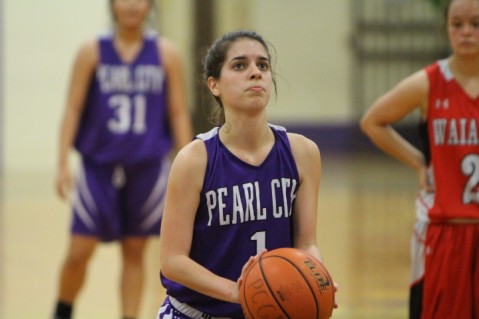 Photo by Barry Villamil | barry@mypearlcity.com
#12 ASHLEY-TIANNA AMORIN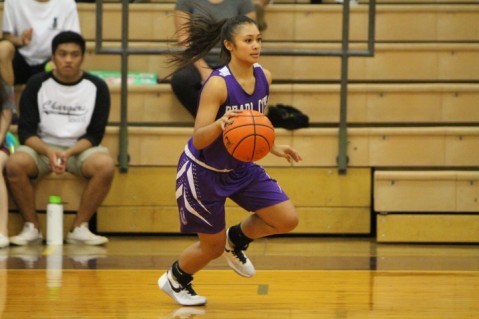 Photo by Barry Villamil | barry@mypearlcity.com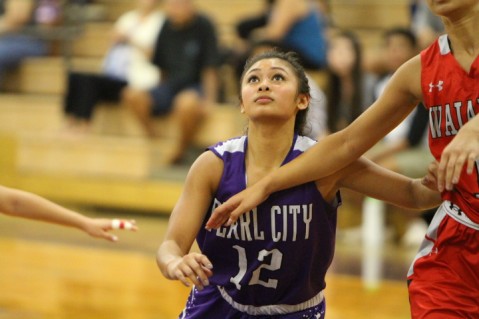 Photo by Barry Villamil | barry@mypearlcity.com
#2 BRIANNA HUIHUI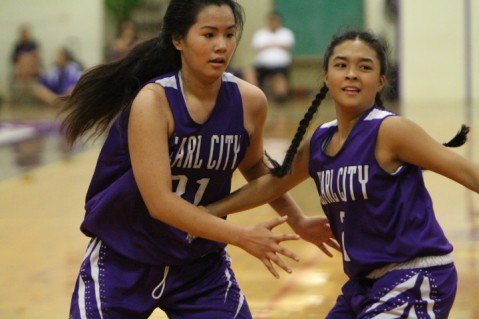 Photo by Barry Villamil | barry@mypearlcity.com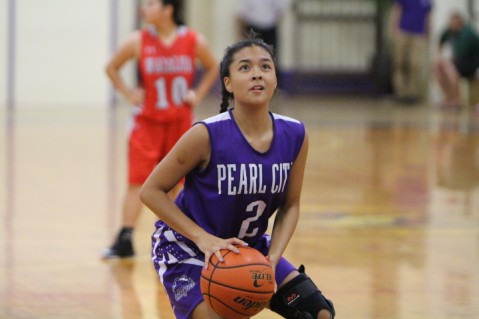 Photo by Barry Villamil | barry@mypearlcity.com
TYLER JAMES
LADY CHARGERS TEAM MANAGER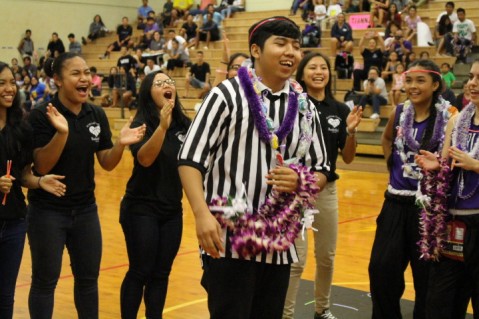 Photo by Barry Villamil | barry@mypearlcity.com