The Pearl City Lady Chargers kept up their undefeated run through league competition after beating Kapolei 2-1 in OIA D1 West Girls Varsity Soccer on Thursday at Kapolei High School. The Lady Chargers improved to a perfect 9-0 while the Lady Hurricanes dropped to 5-2-2 in league play.
Goals:
Pearl City – Daelenn Tokunaga 1, own goal
Kapolei – Michele Bonifacio 1
The Lady Chargers travel to Leilehua High School to take on the Lady Mules in the regular season finale on Monday, January 25. Junior Varsity kicks off at 5:30pm with the varsity to follow.
GO LADY CHARGERS!
JUNIOR VARSITY
PEARL CITY 1
KAPOLEI 1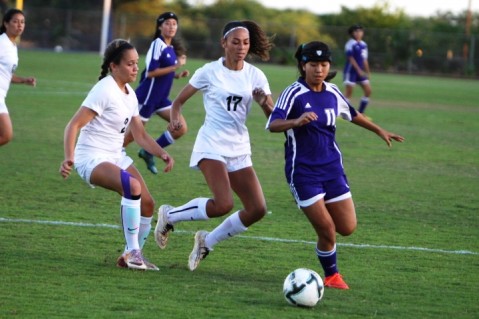 Photo by Barry Villamil | [email protected]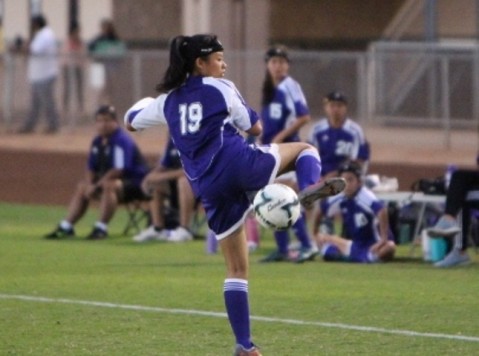 Photo by Barry Villamil | [email protected]