A very special mahalo to the Newtown Security Watch Team and community volunteers who braved the rain to sign wave on Kaahjele Street on Tuesday, February 16 as a part of the CTAP – Community Traffic Awareness Program.
The rain cut short the sign waving event that was scheduled from 4pm – 5pm fronting the entrance to the Newtown Recreation Center on Kaahele Street in Aiea. The Newtown Security Watch Team, led by Kathy Ebey and community volunteers, have partnered with HPD's CTAP to bring traffic safety awareness to drivers as they commute through our Aiea and Pearl City neighborhoods.
Mahalo for your efforts to keep our roadways safe for commuters and pedestrians!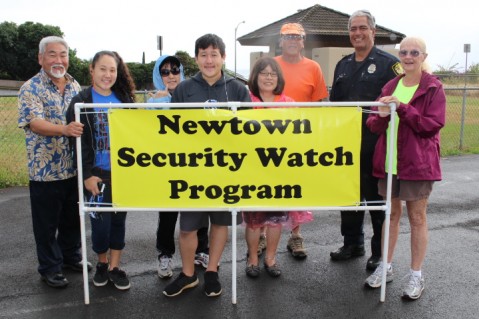 Photo by Barry Villamil | barry@mypearlcity.com
Newtown Security Watch Team pictured near the entrance to the

Newtown Recreation Center on Tuesday, February 16, 2016. (Half of the

volunteers who participated on Tuesday are pictured in the group photo).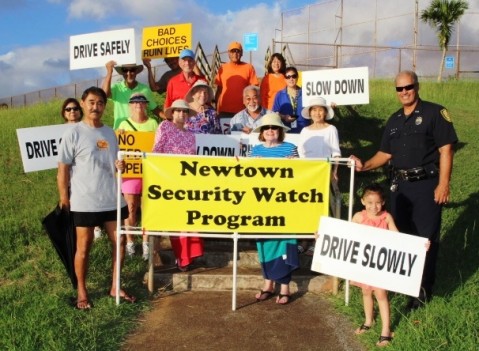 MyPearlCity.com File Photo | barry@mypearlcity.com
CTAP sign waving volunteers pictured in October, 2015.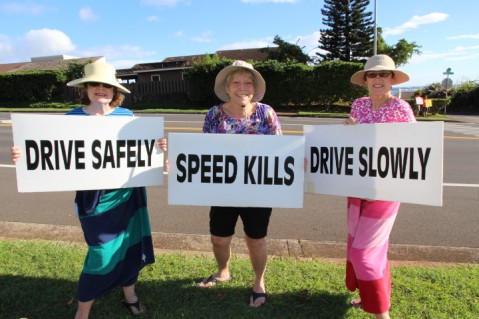 MyPearlCity.com File Photo | barry@mypearlcity.com