Congratulations to the Pearl City Chargers boys and girls wrestling teams who performed well at last weekend's HHSAA State Wrestling Championships held at the Blaisdell Arena.
Baylen Cooper and Asia Evans led the way winning gold on Saturday in the championship finals.
Cooper, wrestling in the 138 lbs. weight class defeated Waianae's Sheldon Bailey Jr. (D: 10-8), Cooper avenged a loss to Bailey in the finals of last week's OIA championships.
Evans defeated Waianae's Anuhea Hamilton (D: 4-2) in the 127 lbs. weight class to capture the championship title. Evans earned her second consecutive individual HHSAA state championship crown.
The Lady Chargers placed four wrestlers in the championship finals
Boys Individual Results
138 lbs. Baylen Cooper 1st
152 lbs. Trevor Alvarado 3rd
160 lbs. Kasey Kikuyama 5th
195 lbs. Matthew Keopuhiwa 3rd
Team Results
12th 67.0
Girls Individual Results
107 lbs. Mikayla Abe 2nd
122 lbs. Netanya Kang 2nd
127 lbs. Asia Evans 1st
145 lbs. Jacqueline Fuamatu 5th
155 lbs. Nina Seoane 4th
168 lbs. Jenny Fuamatu 2nd
Team Results
3rd 125.5
BAYLEN COOPER
138 Lbs.
STATE CHAMPION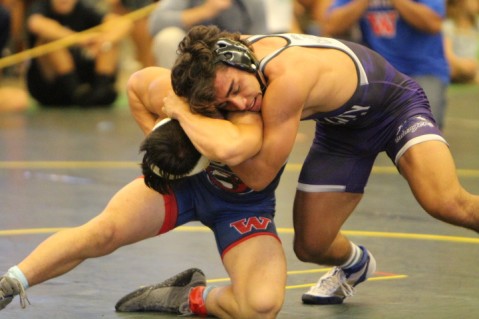 ASIA EVANS
127 Lbs.
STATE CHAMPION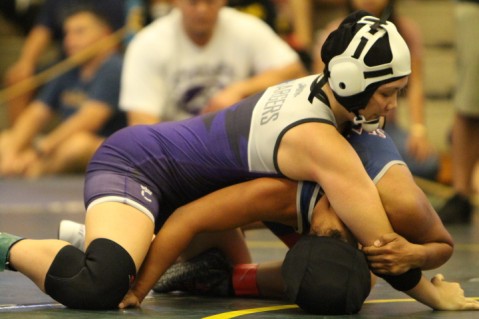 CONGRATULATIONS CHARGERS!