First off, We need to give Honor and Glory to our Lord and Savior JESUS CHRIST for everything he has done! He is the source and strength of the Cooper Ohana! Words cannot describe the joy that came to our family that night Blake won the NAIA National Championship. It was like a dream coming to pass. I know everyone in HAWAII were praying and supporting him especially my OHANA! People would approach me and say that my boys are talented and gifted but what people don't see is the work they put in on a daily basis. They would get up before school to work out, then go to regular practice, then practice when they come home from practice.

This championship for Blake was the fruit of years of prayer, perseverance, discipline and LOVE. I just need to thank everyone who has contributed to Blake's growth throughout the years at PCHS. Especially, Coach Mike and his wife China they have been a pillar of LOVE to these young men and women in wrestling. Coach Mike has not only been they're wrestling coach he has been a second dad to my boys. Coach Mike, although your retired I want you to know that the Cooper's thank GOD for you, appreciate you but most importantly LOVE YOU!
To my Ohana, God has definitely blessed us with jewels from heaven. We Love You! Papa Kai, Mama & Papa Joe, Granny & Papa Cooper, Kamaka's, Jhun's, Alvarado's and Posiulai's
Also, much love to Granny, Papa Kai, Tristin, Kai Boy and Amber for coming out to Kansas to support Blakey!
Mahalo, Monica Cooper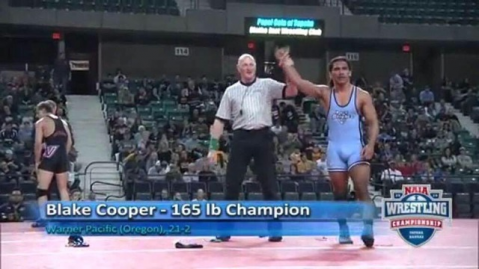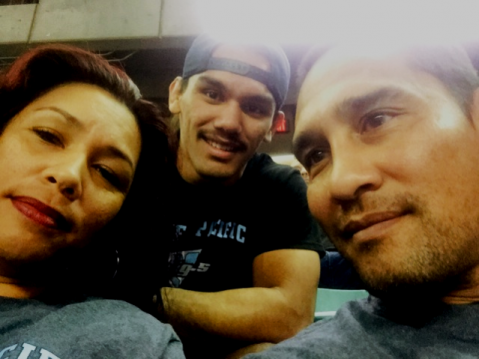 Photo courtesy of the Cooper Ohana
NAIA National Wrestling Champion Blake Cooper is pictured

with proud Mom and Dad, Monica and Ray Cooper.

COOPER / KAMAKA OHANA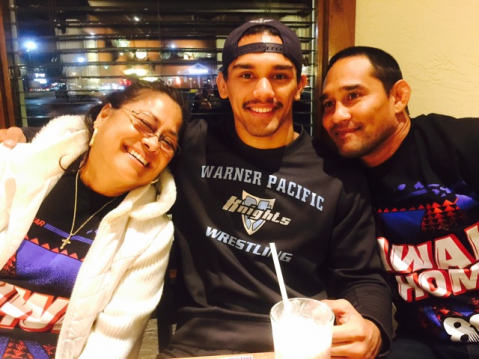 Photo courtesy of the Cooper Ohana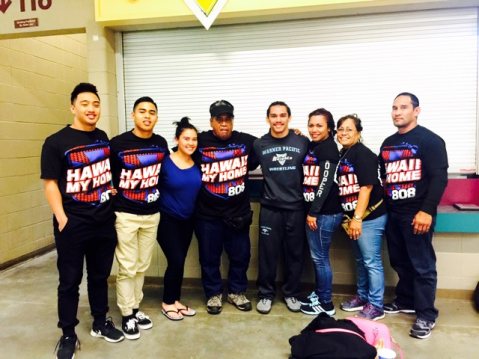 Photo courtesy of the Cooper Ohana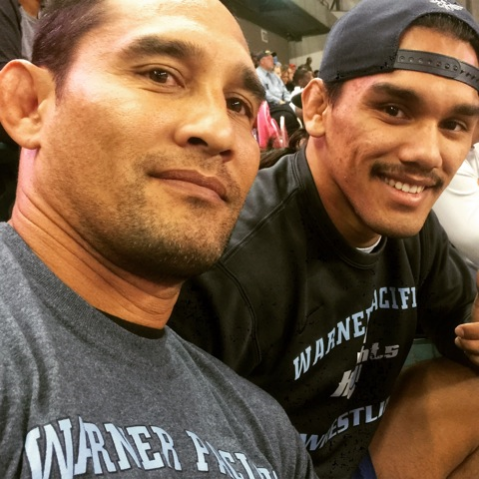 Photo courtesy of the Cooper Ohana
CONGRATULATIONS CHAMP!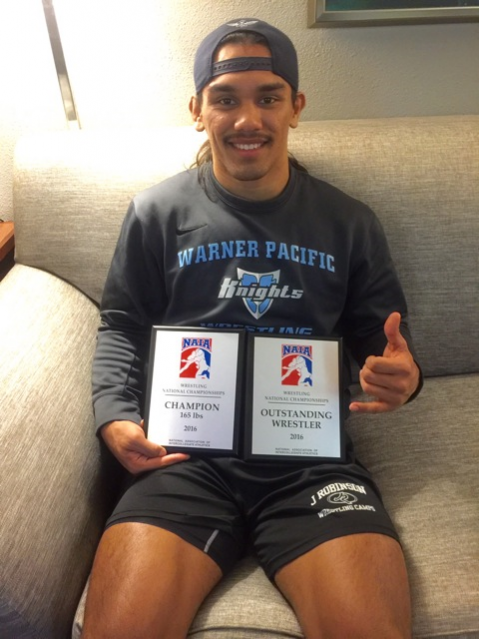 Photo courtesy of the Cooper Ohana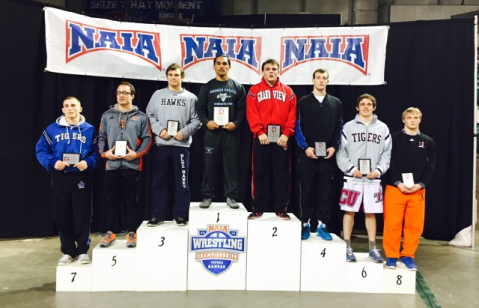 Photo courtesy of the Cooper Ohana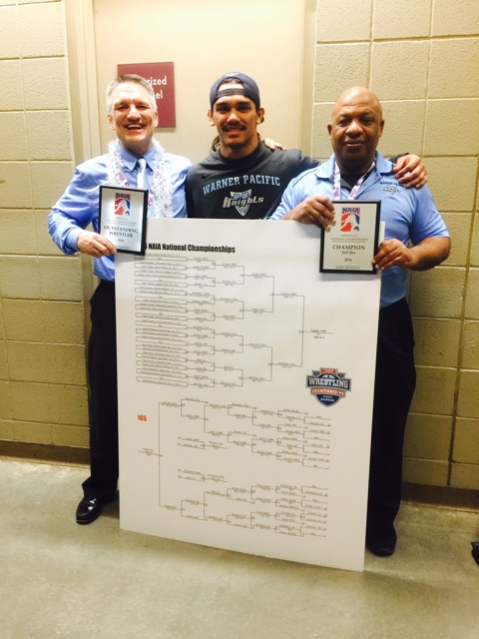 Photo courtesy of the Cooper Ohana