Newtown Church presented their annual EGG STRAVAGANZA Easter Egg Hunt at Waiau District Park in Pearl City on Saturday, March 26. 10,000 Easter eggs were spread throughout the grassy lawn area at the Waiau District Park Recreation Center for the kids in different age groups to pick up and fill their Easter baskets. Over 300 kids were registered for the event.
Mahalo to Newtown Church Pastor Allen Townsend and the terrific group of church volunteers, as well as community supporters who truly made the EGG STRAVAGANZA Easter Egg Hunt a fun event for our Pearl City keiki and their ohana.
Newtown Church is located at 98-1022 Komo Mai Drive, Aiea, Hi., 96701 (info@newtownchurch).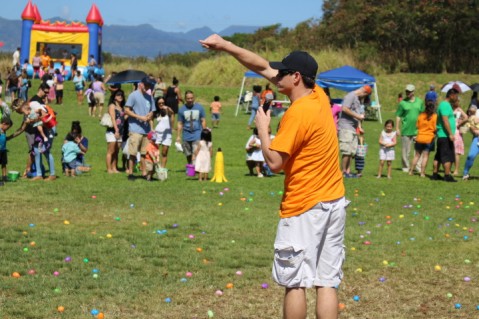 Photo by Barry Villamil | [email protected]
Pastor Allen Townsend signals the start of the EGG STRAVAGANZA Easter Egg Hunt!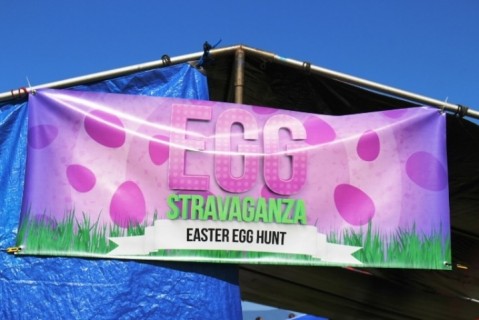 Photo by Barry Villamil | [email protected]