Big game today for the Pearl City Chargers baseball team as they travel to Waipahu to take on the Marauders at 3:00pm. The Chargers will be gunning for win #10 against no losses in the Oahu Interscholastic Association Western Division standings.
Leading the way at the plate will be Matt Yokota who sits in second place in OIA D1 overall rankings with a .452 batting average. Yokota is 14-31, 11 runs, 13 RBI, with 4 doubles and a homerun.
Carson Okada and Trenton Darley lead the Chargers from the mound. Darley is 5-0 with with a 0.34 ERA in 20.3 innings. Okada has a record of 2-0 with an 1.36 ERA in 20.6 innings.
A Pearl City (9-0) win today against Waipahu, and a win by Mililani (8-1) who faces Leilehua this afternoon, could set up a huge showdown for the top spot in the OIA Western Division standings.
Pearl City and Mililani will meet on Wednesday, April 13, 6:30pm at Hans L 'Orange Park in Waipahu. The Chargers defeated the Trojans 7-0 on March 9 at Mililani.
Pearl City's remaining regular season schedule:
Wed. 4/6 @ Waipahu
Wed. 4/13 vs. Mililani @ Hans L 'Orange Park
Sat. 4/16 vs. Leilehua @ PCHS – Senior Day Celebration
GO CHARGERS!
Matt Yokota
.452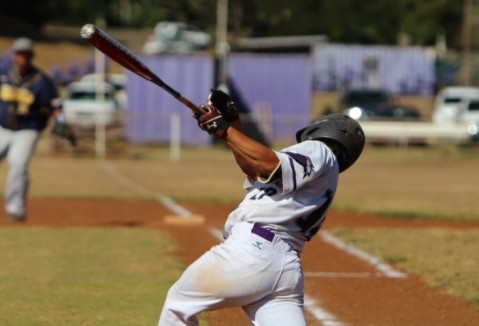 MyPearlCity.com File Photo | barry@mypearlcity.com
Trenton Darley

5-0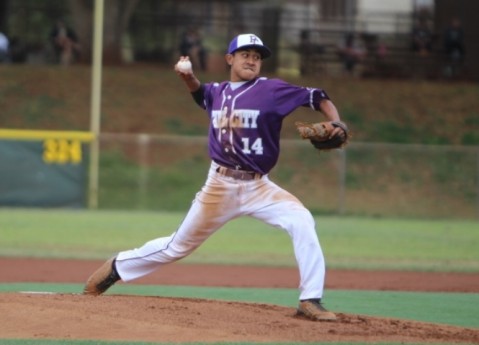 MyPearlCity.com File Photo | barry@mypearlcity.com
Carson Okada

2-0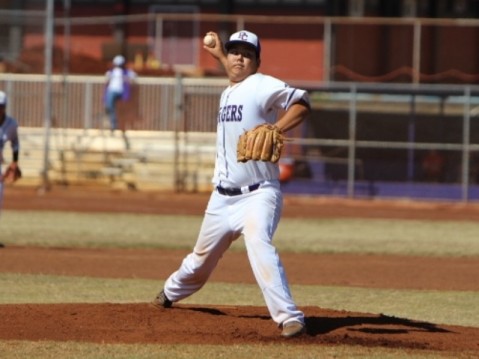 MyPearlCity.com File Photo | barry@mypearlcity.com