The Pearl City Bonsai Club will be holding their annual Bonsai Show and Plant Fair on Saturday, 30 April 2016, from 9AM to 1PM, at the Pearlridge Elementary School cafeteria in Aiea.
Oahu grown bonsai trees will be on display along with a wide variety of plants that will be available for purchase.
For more information about the Pearl City Bonsai Club, log on to: PearlCityBonsai@HawaiiBonsaiAssoc.org.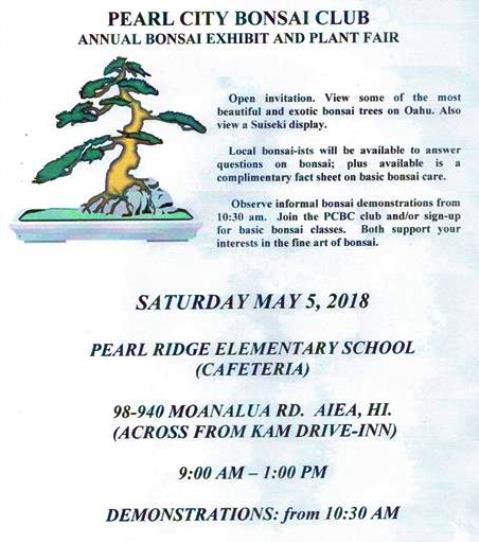 MyPearlCity.com File Photo | barry@mypearlcity.com